How difficult has it been trying to plan a show during this period of uncertainty for the sector? 
"The uncertainty has been the hardest thing to plan around, not just for us as organisers, but for our exhibitors, the venue, the supply chain – the COVID-19 pandemic has affected everyone. It has meant that some big decisions have been left much later than usual, which means there is more work to do at the last minute."
What COVID-19 protocols have been put in place? 
"We are currently taking advice from those in the industry who have worked on successful pilot events, including the venue and local authority and we will confirm our policy imminently. We are committed to ensuring our exhibitors, visitors, contractors and staff feel safe while they are at the show, so they can relax and enjoy themselves. Safety is key, however, we don't want the experience to be onerous. We are fortunate that this is our first year in the larger Grand Hall at Olympia, so we can spread out and widen the aisles so everyone has plenty of space."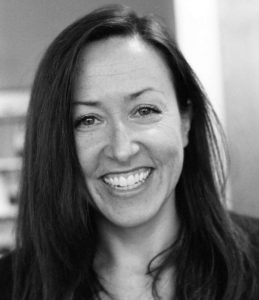 How will your new collaboration with ABTT enhance the guest experience this year? 
"While several people in the industry were having the same thought, the catalyst was a conversation with Martin Hawthorn. In a year where budgets are tight and the ability to put on events is severely hampered, combining the two events to the later dateline and larger venue was a no-brainer. It adds a huge amount to the show experience for visitors, too – there is a lot of crossover between the ABTT and PLASA communities, but there are also plenty of people unique to each side, so it will bring new people to the show. It also adds to the sense of community that we feel is really important this year – everyone will be back together in the same place at the same time."
What has the response been from regular exhibitors? 
"Considering the year that the live events industry has had, the fact that we have so many major brands committing to the show is very humbling. After four years of continual growth – which has enabled us to move to the Grand Hall – this year's show will be smaller for all the inevitable reasons. However, the support from our exhibitors has been extraordinary and there will still be a significant number of brands to see."
Are you expecting a predominantly UK-based audience this year? 
"International exhibitors and UK visitors are signed up, which is a positive sign. Realistically, it's going to depend on whether travel restrictions remain in September as to whether international visitors and exhibitors can attend."
What can we expect from this year's PLASA Show? 
"The ABTT Theatre Show Hub can be found on the show floor, celebrating their 60th anniversary; the Main Stage will feature live acts throughout the show; and a social hub will cater for PLASA members and #WeMakeEvents Campaign followers. Not to mention the official show party at the PLASA Show Bar on Monday evening. Visitors can also enjoy the popular seminar programme, live audio demonstrations and practical training. This mix of networking and immersive content is what I believe keeps people coming back to the PLASA Show."
This article originally appeared in issue #264 of TPi, which you can read here.