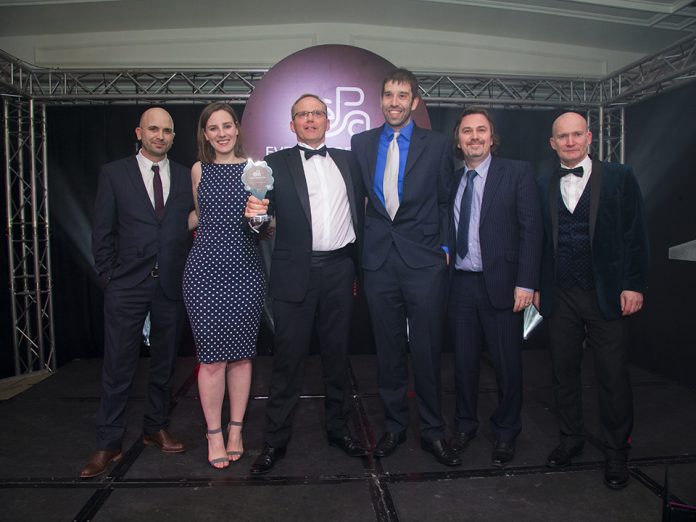 Pearce Hire had good cause to celebrate earlier this month with a winning week at two prestigious industry awards ceremonies.
Pearce Hire was shortlisted at the Total Production Awards 2017 for Favourite Power Supply Company and whilst they were unsuccessful in being announced the winner, Pearce Hire was proud to have been nominated, shortlisted, and recognised for their work.
Later the same week, Pearce Hire was once more in the spotlight having been shortlisted at the 2017 Event Production Awards for Green Supplier of the Year and Best Temporary Supplier of the Year. These important awards for the live and outdoor events industry saw Pearce Hire crowned winners of the Best Temporary Supplier Award, with a well-deserved Highly Commended in the Green Supplier of the Year category.
"We are extremely proud of our award," commented Shaun Pearce, MD of Pearce Hire. "It has been a long time coming, and full credit must go to the dedicated team at Pearce Hire for their continuing hard work which has resulted in this award, and will, I hope, see further accolades in the future."
Pearce Hire provides temporary power and services to dozens of events around the UK each year, and, with a notable increase in festival work over the past 12 months their expertise in temporary power provision has never been more in demand.  Pearce Hire powers a range of long-standing clients including Lovebox Festival, Forestry Commission Summer tour, the Cambridge Folk Festival and a number of classic proms and beer festivals; whilst an increasing number of new clients are appointing Pearce Hire, including Eldorado Festival, Ibiza Proms, Equinox Festival, Hull Freedom Festival and Detonate Festivals.
The Event Production Award for Best Temporary Supplier of the Year acknowledges Pearce Hire's long-standing reputation for providing reliable temporary power infrastructures for all their clients, with a particular specialism in temporary power supply for Greenfield sites.
"We have a company wide commitment to providing excellent temporary power for all our clients. Each event and each set of circumstances is totally different and so we spend a lot of time working with our clients to ensure our power supply recommendations are fit for their purpose as well as being cost efficient and appropriate for the distinct requirements of each individual event. We work with our clients to identify any previous wasteful practices and, using our considerable expertise and knowledge we are happy to suggest alternative methods in order to deliver better priced and more sustainable power supply production," observed Pearce proudly.
The challenges of temporary power provision have escalated over the past few years and Pearce Hire are regularly updating their power equipment inventory, reviewing their services and undertaking regular testing of kit to ensure it complies with all regulations. Pearce Hire assembles all its temporary power distribution units in-house and to exacting standards, and is currently developing a full telemetry system for generator monitoring and control which will be introduced for the 2017 festival season.
The temporary power supply infrastructures provided by Pearce Hire are supported by the expertise of the company's project managers and highly skilled engineers.  Pearce Hire is frequently recognised for their flexibility, the calibre of their onsite teams, their consistent levels of delivery and their exceptional attention to detail.
Worthy winners therefore, of this important industry award.