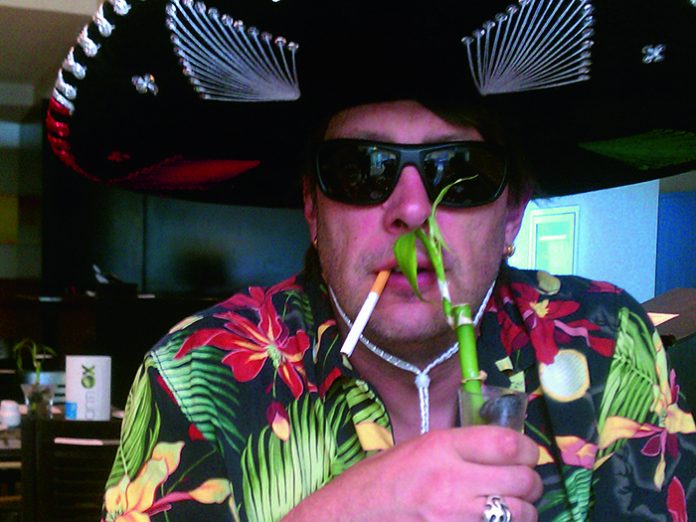 How did you initially become involved in the industry?
"It all started in early 1990 when I moved from Malmö to Stockholm with my then girlfriend, whose brother worked as a stage hand for EMA Telstar, the largest concert producer in Scandinavia at the time. My first job was loading-out for Iggy Pop and then for Scorpions – I was so star-struck! I immediately knew that this was what I wanted to do. After that, I worked as a production runner, forklift driver, backline tech, lighting designer and even in catering, eventually gravitating towards project management. I was heading up the project management department at a company called Spectra when I got the call to do Eurovision in 2000!"
What have been some of the best learning experiences so far in your career?
"I started my education from that first Iggy Pop gig and I haven't stopped since! In terms of specific milestones, the main one has to be my very first Eurovision. That's the show that took me into the big leagues and I'm 100% sure that I wouldn't be where I am today without having done it."
How important is Eurovision to you, and to the international live industry itself?
"Eurovision has been the forerunner for our industry in so many ways. We were the first ones to use wireless automation and Catalyst, and one of the first to experiment with LED floors and projection mapped sets. Eurovision is allowed the time and money to be curious and strive to do the unexpected – the easiest way to do that is with new technology. "In 2016 we managed to gather pretty much the same team as three years earlier in Malmö, which really gave us the confidence to kick some serious ass and outdo everything that had come before it. The whole team worked so hard and it resulted in seven hours of absolutely world-class television."
Do you still manage to get out on the road?
"Not much, though I still make the time to tour with a Swedish band called Teddybears – just give them a listen on Spotify and I'm sure you'll recognise them! It's a wonderful and chaotic band that requires you to be on the tips of your toes 100% of the time. The whole process is so organic and creative and you never know what's going to happen. During my first Eurovision I realised that I have to do little shows with smaller budgets and venues in order to appreciate the big ones, and vice versa. I think that's a very good mantra to live by – always remember where you started."
When do you feel most like yourself in terms of the jobs you work on?
"I think I'll always feel like the guy who loves rolling flight cases. I don't want to be stuck in an office, I want to be where the action is and be part of the team. I go a long way to make sure my guys know that, and I think it's very important in terms of generating respect between my crew and myself. I'm not a fan of screaming and shouting and that comes from growing up in this industry and having role models in tour or production management. I have always tried to learn from people and steal some of the style in how they do things, and that hasn't changed to this day."
Where can you be found when you get a chance to hang up your walkie-talkie?
"I am extremely good at having a holiday – I could be a professional. My happy place is at home, either in Sweden or the US. Hanging out with the kids by the pool and then cooking outside in the evening is hard to beat. My wife Joan and I are both big foodies and when you travel as much as I do, it becomes a luxury to cook your own meal."