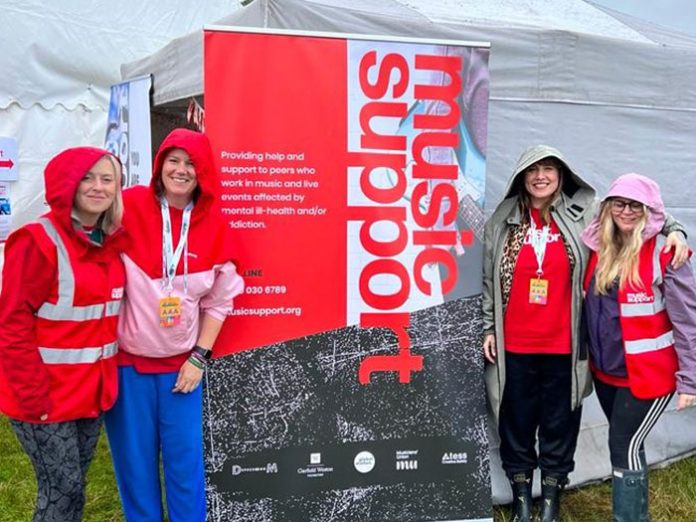 The Foundation, established in memory of Christopher Meredith, will enable the music industry charity to increase its efforts in helping peers who work in music and live events affected by mental ill-health or addiction.
The partnership includes funding which will contribute towards three areas across three years: Funding or part-funding qualifying beneficiaries to receive treatment, developing Music Support's 'Safe Hub' backstage at festivals, a space where artists and crew can take time out or speak to a Mental Health First Aid trained individual and developing complementary programs for families and friends (including colleagues) who are supporting loved ones struggling with problematic drinking, drug use or other addictions. This includes new online resources and a workshop developed by addiction experts with lived experience.
Thanks to the partnership, the charity has already run Safe Hubs this summer at Splendour festival in Nottingham and Boomtown festival in Winchester.
Adfam research found that 1 in 10 people in Great Britain is currently dealing with a friend or family member's drinking, drug taking or gambling. Music Support has seen a significant rise in the numbers of music industry workers' loved ones seeking help since its launch in 2016.
Music Support was established in 2016 by veterans of the Music Industry with lived experience of mental ill-health and/or addiction.
The charity's new services for family and friends will commence in Autumn 2023, including dedicated online resources, an online support workshop and befriending programs for family and friends.
The Christopher Meredith Foundation's partnership with Music Support will make a long-lasting impact on the charity's efforts.
George Levers, Music Support's Head of Service Development and Delivery said of the partnership, "We have dreamed of the opportunity to provide funding to our beneficiaries who would otherwise struggle to access addiction and co-occurring mental health treatment; an area currently publicly underfunded with stretched resources. Thanks to The Christopher Meredith Foundation this dream has come true. Not only that, but we are incredibly excited that we can now extend our reach to the family and friends of those in need".
Sadie Meredith, CMF Trustee, concluded: "We were hugely impressed with the culture and ethos which drives Eric, George and the whole team at Music Support. The addiction services they provide are life-changing for their donors and we are delighted to be partnering with them to enable them to scale and widen their reach."