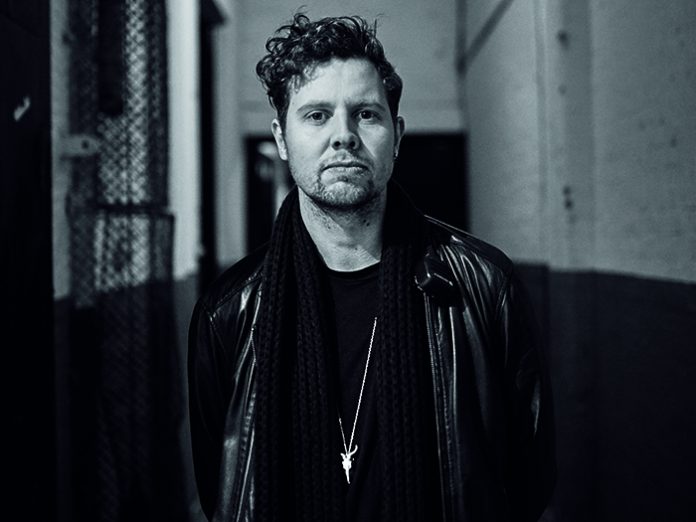 What first sparked your interest in live events?
"Ever since I was a child, I was always interested in music. My parents saw that and encouraged me to take it through school. At 15 I attended my first ever live gig, Motorhead's 30th-anniversary show at Brixton Academy, back in 2005. That show changed everything for me; from Lemmy and the band's stage performance commanding the crowd to the sound and light show their production team put on, had me in awe of what a live show was. That was when I decided that this was an industry I needed to be a part of. 
That show also gave me a decent crash course in what a mosh pit was!
"Fast-forward to university, and I studied sound technology at Oxford Brookes. This gave me a much better idea of what is involved in the whole mixing process "the way we listen and perceive sound in general" and from there I started to craft my trade as a sound engineer."
Was audio always your main passion?
I started out as a bassist in various bands from school and continued early into my career. As previously mentioned, I studied sound and started to try to incorporate being both an engineer and musician as one. I bought myself a splitter from Network Rail and used to tour it with the bands I was in. With one of the acts, we used to tour a small PA system and sound desk, which I used to set up and assist with the FOH as well. It was only once I started getting more FOH / driver jobs than session playing that I hung up the bass and focus on mixing.
Is there a moment that you would consider as your 'big break' into the industry?
"Yes. I was out with Catfish and the Bottlemen and we had just touched down in Australia. I was in my hotel room and had that realisation, I'm on the other side of the world! I couldn't contain myself. It was a fantastic realisation about what I'd started and where I'd got to. When I started in this industry, touring to exotic places for work was a level I never envisioned getting to, so hitting that milestone made me realise I was actually doing something right."
What have been your career highlights so far?
"There have been quite a few moments where I've looked back and gone 'Wow that was really quite something', although one that really stands out from the others took place during summer 2018. I was on the road with Frank Carter & The Rattlesnakes, who had a couple of shows supporting Foo Fighters, and I got to mix in London's Olympic stadium. Halfway through the show, I walked out of the FOH area and into the Golden Circle to just take it all in. I was working in 100-capacity clubs just five years before, so to go from there to an 80,000 stadium show felt pretty special. I even brought my parents to that one and the old man loved it!"
What are some of the biggest changes you have seen from the world of pro audio since you first entered the industry?
"The main change I have seen is all the old analogue consoles and outboard I learned how to mix on in the small clubs have since been replaced with compact digital consoles armed to the teeth with plugins emulating all the old outboard that we knew and loved. I'm certainly not opposed to it, we are fully in the digital age now and anyone would be foolish to oppose it as times change, technology gets better and better, and right now it's amazing. I do feel like an IT consultant at times though. I have also noticed the increased need for in-ear monitors over the old-school wedges; they have got so good now. Take the Shure PSM1000, for example. The clarity you get from them is fantastic. People are also thinking about stage SPL levels a lot more and how it affects us long term. I personally love it as it clears up my FOH mix for the louder bands I work with, but it is nice to see more musicians taking care of their ears."
This year you walked away with FOH Engineer of the Year at the TPi Awards. What did it mean to you to win this accolade?
"Just having my name on the shortlist was a feat in itself to be honest. I never thought I'd actually take the award home! Everyone else on that list is truly exceptional at mixing. Take Phil Gornell, for example; a good friend and stellar work on Bring Me The Horizon's live shows; or Dave Shepard who mixes CHIC. To even be viewed in the same category is hugely overwhelming."