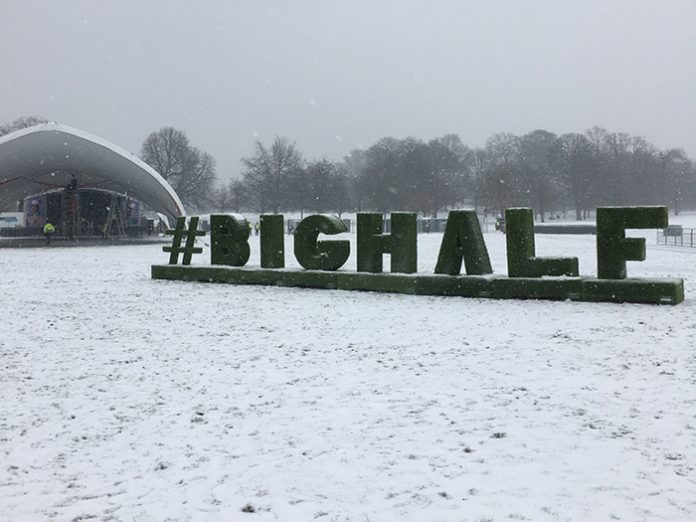 Midas' generators beat the 'beast from the east' to power London Marathon Events' Vitality Big Festival in Greenwich Park, across the finish line from the inaugural Big Half, which Mo Farah won in 61 minutes 40.
Event management specialist Relevent commissioned 6 Midas sets for the contract, providing for stage production, the sponsors' area, including a New Balance shop and a fitness centre, a run of street stalls and the production village.
James Hodgson, Director at Relevent, commented: "We have worked with Midas for a good many years. It's an independent company that I'm absolutely confident about. The machines are very good, and reliable, and the Midas team is friendly and ready to dig in and help as required."
The Big Festival build had to deal with about 3 inches of snow, sweeping the site to find the Royal Parks' pre-requisite trackway for plant and vehicles. The ground was frozen solid so a simple job like driving a stake in was a challenge too, but conditions were perfect for the runners come race day.
Hugh Brasher, the Event Director, who completed the run himself, said: "When we launched the Vitality Big Half, we set ourselves a target of making it the first mass participation event that truly reflects London's unique diversity while also bringing together the best athletes in the world. We said we wanted an event that was truly global and uniquely local and we achieved that."