Independent production company Method Events delivered a blockbuster edition of Tramlines festival this summer, cementing its commitment to deal with local suppliers. This event built on the success of the award-winning Tramlines 2021, which was one of very few festivals to go ahead as a pilot event.
For its work on the pilot, Method Events were the recipients of both the Supplier Team of the Year and Best Production/Site Management awards at the Festival Supplier Awards 2022. Building on this experience, Method planned a record-breaking event for 2022, which sold out its 50,000 capacity faster than ever before. The five-stage event hosted a stellar line up including headliners Sam Fender, Kasabian and Madness. Production Director, James Dutton of Method Event, shared to get his thoughts on this year's festival.
What were your overall thoughts on this year's event? 
"This was a blockbuster year for Tramlines with the biggest audience Hillsborough Park has ever seen. Our sterling team and the brilliant contractors worked tirelessly through a record-breaking heat wave to build and deliver a phenomenal event, and all this despite the industry continuing to suffer form resourcing and logistical issues in the aftermath of the pandemic. We are incredibly proud to deliver Sheffield's flagship event in a way that champions and supports the local community, businesses and artists."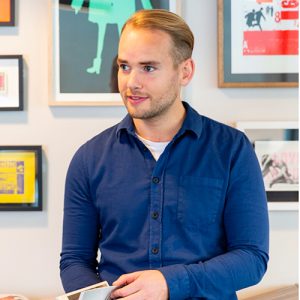 Tramlines was one of the few festivals that was able to go ahead last year. What were some of the major challenges compared to 2021?
"Operating events at this scale is challenging when the supply chain is on the back foot. We are fortunate to have great relationships with some of the UK's finest suppliers, but that's not to say we don't experience the occasional curveball. In the run up to the event we were closely monitoring the logistics of our key suppliers to ensure trucks arrive in the right order, with the right equipment, and that there's enough redundancy in the site team and production crew to flex in line with any adjustments to the build schedule."
Could you outline the philosophy of working with local suppliers and perhaps why others within the events space should consider doing the same? 
"When we first took on Tramlines in 2019, we were inheriting the 10-year legacy of an event in Sheffield, for Sheffield. There were aspects of the delivery we wanted to develop and improve, but something we didn't want to diminish was how well-integrated the event was in the local community. A key part of this is working with local suppliers and recruiting local staff. There are tangible advantages to this in transport efficiencies and the ease of obtaining additional resources, but there's also an intrinsic pride that comes when you build something for your hometown. We often hear that Tramlines is the highlight of the year for many of our suppliers, and I like to think this is down to the camaraderie and sense of community that extends throughout the Tramlines family."
Were there any new local suppliers that you brought on this year? 
"This year we worked with Innovation Productions – a production company based 14 miles down the road in Barnsley – to create a bespoke bandstand structure for our fourth stage, The Library. The structure was fabricated earlier this year, and will go on to be used at many other local events."
Were there any major changes on the production side this year that you were proud of / improved the audience experience? 
"There are couple of thoroughfares between the different arenas that we improved for this year; adjusting the layout of site infrastructure in order to widen bottlenecks and improve audience flow. A lot of attention is paid to large crowd movements across the site, as we continue to push the envelope for large scale events in metropolitan settings. We have also worked with the council over the last 12 months to improve the park facilities for the benefit of park users and to aid the delivery of the event. This includes a new network of pathways connecting key areas of the park that are wide enough for bike users and pedestrians in parallel, but are also rated for HGVs and with robust drainage incorporated."