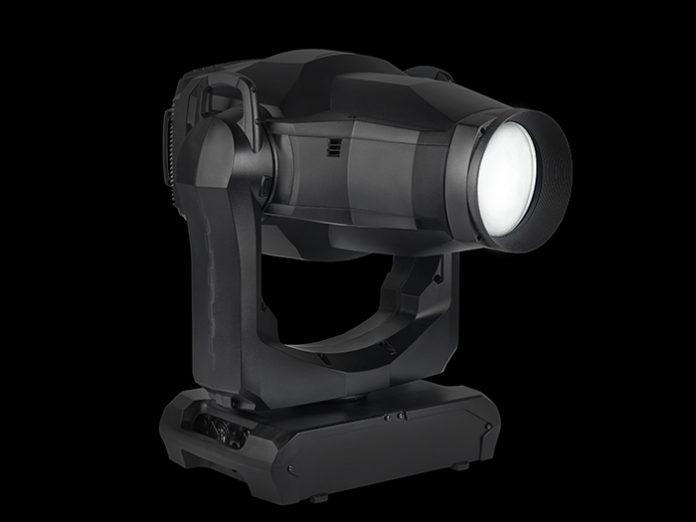 Martin Professional has released MAC Ultra Wash and Performance lighting fixtures – a bold, no-nonsense workhorse and the brightest wash Martin Professional has ever developed.
MAC Ultra Wash's 1150 W, 6000 K proprietary LED light engine, delivers a jaw-dropping 63,500 lumens from a 220 mm front lens and features incredibly fast 1:10 zoom range.
50,000+ hour light engine is the latest in a long line of Martin feats of innovation. No matter what the application, you can reliably count on consistent quality of light and output – show after show for many years to come. The MAC Ultra Wash also includes a powerful feature set, including uniform colour mixing, variable CTO, additional colour and spectral correction filters, motorised frost for a softer field, high resolution dimming and strobing.
Ideal for touring, concerts, TV shows and performing arts, the MAC Ultra Wash supports the broader production market all the way up to the most demanding stage lighting events. Martin set the standard for managing the ratio of weight, size, and power and the MAC Ultra Wash surges ahead with even superior performance.
When it comes to delivering drop-dead wash light performance and workhorse reliability, nothing comes remotely close. MAC Ultra Wash exceeds the boundaries of design as an undeniable, class-leading fixture that sets a steep bar on wash light innovation.
The New Standard has arrived! Born from our largest engineering initiative in a decade, the new Martin MAC Ultra Performance and MAC Ultra Wash have raised the bar and are ready to amplify the impact of any live event. #MACUltra
Learn more: https://t.co/E7JupayfXX pic.twitter.com/RCiP7A2zOv

— Martin Professional (@Martin_Global) March 17, 2021

MAC Ultra Performance has raised the bar for extremely bright moving lights and features benchmark output across the zoom range, a true next generation framing system, higher definition optics and astoundingly low noise levels.
Built to support the biggest live events, this powerful workhorse is based on our all new 1150 W, 6000 K proprietary LED light engine and the fixture pushes an incredible 46,500 lumens in projection. The 50,000+ hour light engine also provides high resolution dimming, strobing and Martin's unique Animotion effect.
A 1:7 zoom-range and precision focus-control is provided from the refined optical system. The extensive feature package includes uniform colour mixing, variable CTO, additional color and spectral correction filters, Martin's innovative Extended Framing system, two layers of rotating gobos, full function animation wheel, iris, frost and prism effects, and truly responsive and accurate pan and tilt. And, these features are all packed into a compact, sturdy and legendary Martin design.
MAC Ultra Performance is perfect for a wide range of concert and touring productions but is equally applicable for noise-sensitive broadcast and theatre stage lighting applications. Simply put, when it comes to workhorse fixtures that push the boundaries of output and performance execution, MAC Ultra Performance stands boldly in a class all its own.