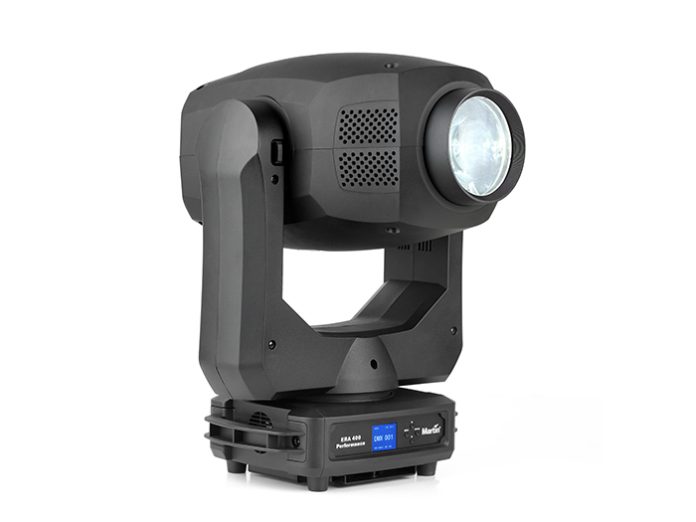 Sound Technology, the distributor of Martin by HARMAN in the UK, is pleased to announce the immediate shipping of the Martin ERA 400 Performance CLD. The ERA 400 is the first of the ERA Performance series, announced at LDI in November, to become available, with the remainder of range which consists of the warm white version of the ERA 400, the ERA 600 Performance and ERA 800 Performance – the brightest moving profile fixture in Martin's history – arriving in February.
The 10,000 lumen ERA 400 Performance CLD features a 300W 6,500K LED light engine, and in common with the entire ERA Performance range, has crisp optics with a flat field, CMY colour mixing, a full curtain framing system, fixed and rotating gobo wheels loaded with user-favourite gobos from the renowned MAC range, iris, prism and frost filter. Weighing just 20kg, the ERA 400 Performance is lightweight, compact and easy to rig.
Whether being used for small and mid-sized concert and touring, live TV productions, corporate shows, cruise line or houses of worship, the Martin ERA 400 Performance CLD is ideal for a long list of scenarios, requiring a versatile LED profile that offers near limitless design and potential.
Sound Technology is holding a Martin ERA Performance showcase event at the Royal Opera House in London's Covent Garden on 17th February where the complete ERA Performance range will be demonstrated. The event runs from 11am to 4pm and is open to all.
For more details on the Martin ERA Performance series and the showcase event, visit MartinNewEra.com