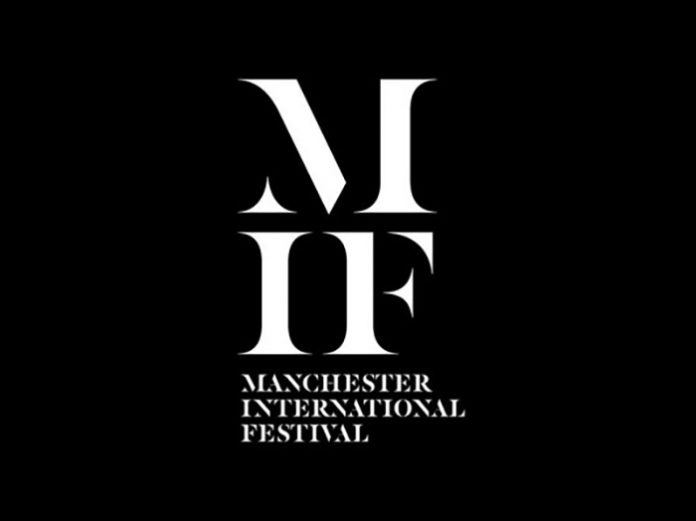 Manchester International Festival (MIF) has confirmed the appointment of four new Board members and a new Venue Director as the organisation prepares to move from a critically-acclaimed biennial festival of extraordinary events (this year taking place 1-18 July) to The Factory, a year-round home of cutting-edge art, music and culture. 
Designed by Ellen van Loon of award-winning architectural practice OMA, The Factory will commission, present and produce one of Europe's most ambitious and adventurous year-round creative programmes, featuring bold new work from the world's greatest artists and offering a space to create, invent and play.
Sheena Wrigley joins the organisation as Venue Director, bringing years of experience in theatre and the cultural sector, in leadership roles and as a producer. Previous roles have included Director of the Palace Theatre & Opera House, Manchester, part of the Ambassador's Theatre Group, Chief Executive of West Yorkshire Playhouse (now Leeds Playhouse), and Executive Director of HOME where she played a leading role in the successful opening of the new venue.
Wrigley will take up her new post in September 2021 and will lead on Venue management, Operations, and Visitor Experience, as well as overseeing the Producing and Technical teams.
Wrigley said: "The Factory will have enormous impact for communities, audiences and the cultural ecology of the north of England.  I am thrilled to be part of this ambitious, international adventure and to have a role in shaping a new kind of arts company, rooted in a part of the UK I care passionately about."
The new MIF board members are all leaders in their respective fields from the world of sport, media, visual arts and brand management: Gary Neville is a renowned footballer, pundit and businessman – one of the most decorated English players of all time; Grace Ladoja is a powerhouse in the creative industries who works across artist, brand and youth partnerships, management and curation, Ibrahim Mahama is an extraordinary visual artist whose work explores commodity, migration, globalisation and economic exchange; and Shaminder Nahal is a Commissioning Editor at Channel 4 with a wealth of broadcast experience as a journalist.
Manchester International Festival Artistic Director and Chief Executive, John McGrath commented: "These fantastic individuals all excel in their fields and we're overjoyed to have them join the team at such a transformative time for us as an organisation. As we grow into operating The Factory, our new year-round home in the city, each will help guide us with fresh ideas and innovative ways of working, building on our international achievements and allowing us to grow ever-deeper connections in the city."
Manchester International Festival Chair, Tom Bloxham MBE, commented: "We are really delighted to welcome these fantastic new additions to the MIF Board and leadership team. All four have real enthusiasm and energy, plus a breadth of experience and knowledge that is going to be invaluable as we move towards The Factory, which marks a real step change, not just for the organisation, but for Manchester and the whole of the country."
Gary Neville said: "It is a great honour and privilege to be associated with MIF.  The impact that it has had on our city has been incredible.  I'm passionate about Manchester and the great things that happen in our city.  MIF is one of the most prominent events that promotes Manchester globally and connects people from all over the world to our city."

Grace Ladoja said: "I'm honoured to be part of MIF board, as a fan of one of the most innovative festivals in the world, I'm excited to be able to contribute in connecting art, music and culture globally."
Ibrahim Mahama said: "I am excited to join the MIF team to first of all learn and then contribute to its great programmes so as to provide wider cultural experiences for audiences globally."
Shaminder Nahal said: "I'm so excited to be joining the board at MIF, which I believe is one of the most brilliant and mind-blowing arts festivals in the world – especially at a time when it's more important than ever to be thinking about what the arts mean to the fabric of all our lives, how the arts can help inspire, disrupt, challenge and bring people together."

The 2021 edition of Manchester International Festival takes place from 1 to 18 July and features a vibrant programme of original new work from across the spectrum of visual and performing arts and music by artists from over 20 countries.
Events will take place safely in indoor and outdoor locations across Greater Manchester, and a rich online offer will provide a window into the Festival wherever audiences are, including livestreams and work created especially for the digital realm. Tickets for MIF21 will be on sale on from 20 May 2021 and can be purchased from mif.co.uk