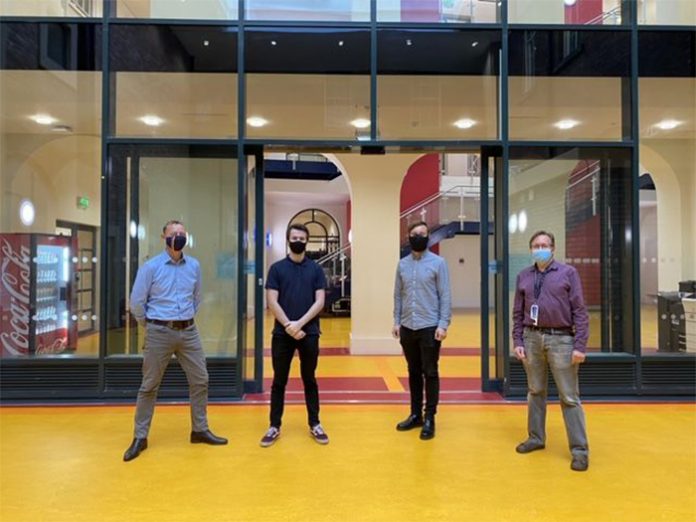 Continuing its quarter-of-a-century tradition of sponsoring the world-renowned Liverpool Institute for Performing Arts (LIPA) with a Student Scholarship Programme, Sennheiser has named William Stringer as the latest winner of Sennheiser's Student Scholarship Programme.
Stringer will receive full financial support for his tuition fees and accommodation costs, as well as being given the benefit of access to Sennheiser key contacts and the company's vast audio expertise.
Since 1996, Sennheiser has been an active partner of LIPA, with both organisations striving for the common goal of supporting the talent of the future. Providing them with the tools necessary to succeed has resulted in a beautiful and noble relationship that has gone from strength to strength over the years. This year's winner was chosen by Tim Sherratt, Sennheiser's Strategic Planning Manager, and Henrik Oppermann, Sonosphere's Creative Director.
"It is a real privilege to be selected for this year's scholarship," said Stringer. "Despite these uncertain times, I am very much looking forward to making best use of Sennheiser's abundance of contacts and experience, which is the result of the company's 75-year heritage. The generous financial contribution and industry support this Scholarship will provide me with whilst studying for my Sound Technology degree at LIPA will be invaluable."
Stringer further explains how the course has already delivered a wealth of knowledge, state-of-the-art facilities, and lecturers that offer a breadth of professional experience. With just under two years left on his course he "cannot wait to continue studying and make full use of the Sennheiser Scholarship," he added.
"The application process for the Sennheiser Scholarship has been fine-tuned over the years, which means that we can ensure we support an outstanding student each year, who will go on to great things in the professional audio industry," said Sherratt. "Will is a very talented student and we hope that this scholarship will help him achieve his full potential. We wish him a bright future and hope that both we and the industry will be seeing much more of Will in the coming years!"