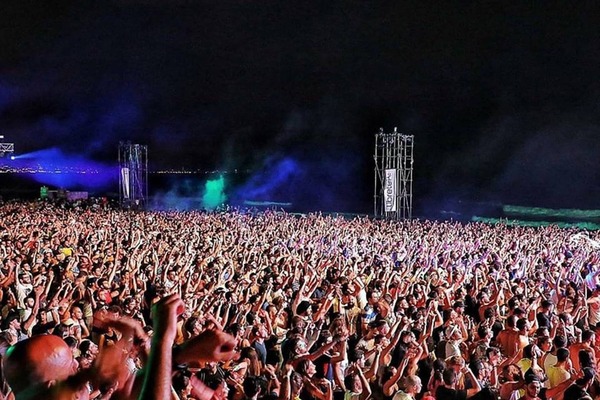 Tomorrowland, one of the biggest electronic dance music festivals in Europe went global for the first time in 2017, with L-Acoustics remaining the go-to PA system.
Dubbed Unite, the concept connected Tomorrowland's mainstage in Belgium with 8 locations around the world, attracting 400,000 attendees. L-Acoustics has been the choice of PA system for Tomorrowland in Belgium for many years and was also chosen for several of the new locations, including the Lebanese city of Byblos, where local rental company Loud N Clear provided the audio system.
The Byblos venue measured 120 metres deep by 50 metres wide, with VIP and VVIP areas to the left of the venue measuring 60 metres deep by 20 metres. To cover this, the main system comprised 32 L-Acoustics K2 with 16 K1 SB, plus 32 SB28. For delays 16 K2 were positioned left and right with 6 Kara for front fills. For the VVIP and VIP 9 by 9 Kara were deployed, with four ARCS and four SB18M for the DJ booth. The entire system was driven by 13 LA-RAKs.
Roger Bou Farhat, General Manager of Loud N Clear, commented: "We knew K2 would provide exceptional coverage and a unique clarity for such a demanding venue because of its exceptional SPL, LF and throw capabilities. However, as well as the sheer size of the venue, we faced the additional challenge of working on sand, so the weight to size ratio of K2 and the simplicity of the L-Acoustics rigging system were also a huge advantage. We are very happy with the results."
www.loudnclear.com / www.tomorrowland.com / www.l-acoustics.com