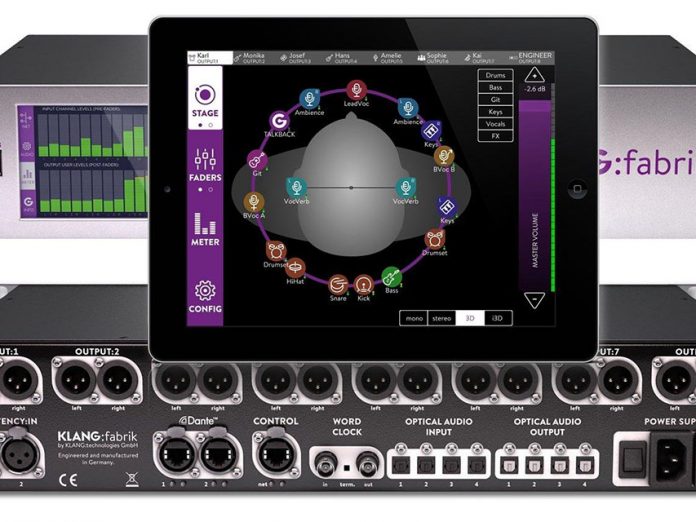 A KLANG:technologies 3D IEM demonstration and Audinate training event is to be held at Metropolis Studios, London N4, in conjunction with HD Pro Audio.
Jointly hosted by KLANG:technologies and Audinate, the training event combines an in-depth overview of KLANG:technologies' 3D audio binaural IEM processors and Dante based headphone amplifiers, with full Audinate Dante training leading to Level 2 Dante Certification.
Taking place on Friday 12th May 2017 at Metropolis Studios, Studio B, the event will start with comprehensive Audinate Dante training and conclude with an overview and practical demonstration of KLANG:technologies software and hardware, with hands-on experience for all attendees.
The event is free and anyone interested in attending should contact HD Pro Audio as soon as possible at info@hdproaudio.co.uk or call 01784 433687. Direct booking may be made online at