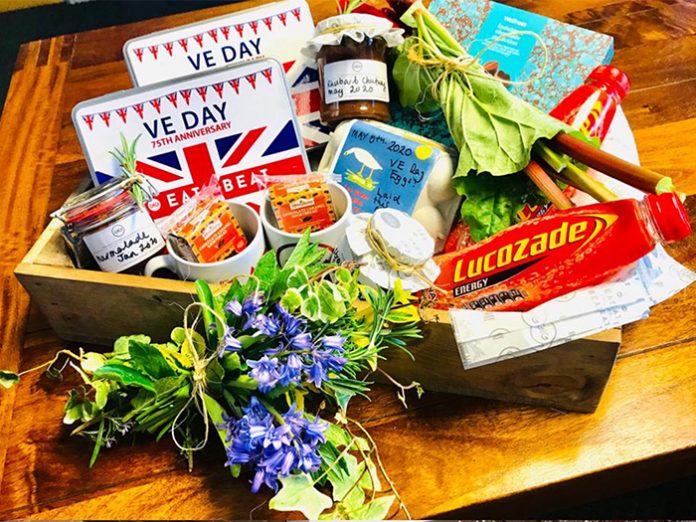 Global Infusion Group's catering divisions GIG and Eat to the Beat are usually in action at venues, TV studios and event sites all over the world feeding the stars. With theatres, arenas and convention centres closed and concerts, sporting events, festivals, conferences, live performances and filming on hold due to the COVID-19 pandemic, the company has quickly adapted its operations to deliver catering to the NHS and other key workers on the frontline.
Working together, GIG and Eat to the Beat have been catering for 15 NHS and key workers sites across Buckinghamshire. This includes two hospitals, outreach sites and the IT department, delivering between five and 200 meals per day, Monday to Friday, with a top up on Fridays to ensure people have access to food across the weekend. In addition, GIG and Eat to the Beat supported the contractors responsible for building the Dragon Heart temporary hospital built at the Principality Stadium in Cardiff.
Having seen the incredible work that NHS staff and keyworkers are doing first-hand, the company was keen to recognise their efforts. Last week, residents in Chesham, where the company has its headquarters, were asked to nominate 250 NHS staff, carers and keyworkers in the town to receive a large slice of Rainbow cake on Thursday 7 May. This was delivered, all at a social distance, following the Clap for our Carers. This was then extended to 100 veterans and deserving elders who received a cream tea on Friday 8th May as part of the company's VE Day 75 celebrations.
Global Infusion Group also enlisted the help of local event production company Soul Event and lighting company Colour Sound Experiment to light up its offices blue on Thursday and then red, white and blue on Friday for VE Day 75.
Bonnie May, Global Operations Director for GIG explained: "Having witnessed the efforts of our true superstars over the last six weeks we felt it was important to show our admiration and appreciation for all the incredible work being done by NHS staff, carers and keyworkers in the battle against Coronavirus. With VE Day 75 celebrations massively scaled back due to the Coronavirus crisis, we also wanted to do something to mark the occasion and tremendous sacrifice of our veterans.
May concluded: "Lighting up our building and delivering treats locally were small gestures on our part but they spread some happiness in the community. It was such a rewarding experience; we met some incredible people and heard some inspirational stories. A highlight was definitely meeting Jimmy James, the 97-year-old veteran who flew a Spitfire during the Second World War who was captured by the Germans twice and was actually rescued by Americans on VE Day!"