Despite a reported growing demand for more environmentally friendly fuel sources, event transport and logistics specialists like KB Event are not seeing an abundance of key decision makers from the live entertainment industry opting for hydrotreated vegetable oil (HVO) over fossil fuels when it comes to specifying transport for a tour for a multitude of reasons.
At the time of writing, the UK government classifies HVO fuel as 'heavy oil' and as such, it is treated the same as diesel and is therefore fuel duty is charged at the same rate as fossil diesel fuel which is 52.95 pence per litre, so there's no incentive for production crews and those advancing tours to opt for HVO, other than from an environmentally-conscious standpoint, especially when the cost of a transporting goods has risen significantly. "Everything is so much more expensive," KB Event Managing Director, Richard Burnett informed TPi, following the Green Events & Innovations Conference (GEI 15).
According to Burnett, this increased price of HVO dissuades most production and tour managers. "The price difference between fossil fuel and HVO can make or break the budget of a tour using a substantial number of trucks. There is a growing commitment from clients and sometimes they're prepared to commit to the cost because they believe we need to start doing something proactive as an industry," Burnett said, citing Tour Manager, Jamal Chalabi who opted for a production entirely fuelled by HVO for Yungblud's latest tour. 
"In the journey to get to net zero, both UK and European governments are not moving fast enough," Burnett warned, explaining that the lack of infrastructure to provide productions with the ability to charge electric vehicles is not readily available. Until the investment in infrastructure and technology is made, it's going to take longer than any government thinks."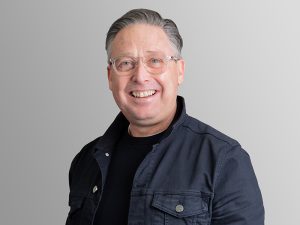 At GEI 15, a conference discussing sustainability in live events, Burnett shared how to provide greener solutions and reviewed the challenges facing the sector. "There was acknowledgement that progress is being blocked from a cost perspective. Until we face that, and enact change, with the adoption of HVO in the short term as an alternative fuel source, we are not going to make the progress that we want to make fast enough." 
It's also important, Burnett pointed out, that those investing in HVO should research where their fuel comes from and what it contains. "There are lots of different versions of HVO, but many people have been tripped up, not realising that it may contain palm oil. At KB Event, we can absolutely guarantee there is no palm oil or palm oil derivatives in our HVO," Burnett explained. "We purchase our HVO through Nesta in Finland to provide guaranteed certification on how clean the fuel is and how much a client is saving on greenhouse gas emissions."
KB Event's HVO is reportedly 93% cleaner than diesel in terms of Greenhouse Gas (GHG) emission savings. "We pride ourselves in our ability to service an entire UK tour on HVO fuel," Burnett commented. "It's important to know the quality you're getting and whether you're saving emissions, if it's 94% upwards you're not far off net zero with Euro 6 technology as a Euro 6 truck pumps out greener air then it takes in." He cited recent offsetting schemes proposed by multinational oil and gas companies as 'greenwashing'. "From a business perspective, these schemes do not fundamentally work because although they claim otherwise, they have been found to be using palm oil derivatives, so there is no offsetting and you're not truly fixing the problem," he remarked.
When it comes to campaigning, Burnett believes there simply isn't enough awareness. "We need the UK government to back, support and recognise that the path to getting to net zero is going to take a lot longer than originally anticipated. HVO without palm oil guaranteed is absolutely necessary in the short term," he added. "However, we need to incentivise people to use it and get a fuel duty reduction for HVO to drive the price down."
Looking ahead, Burnett shared news of more companies and countries beginning to produce HVO and other sustainable and renewable fuels, harnessing everything from crops to tyres. "There should be greater incentives to do so," Burnett said, adding that while the Renewable Transport Fuel Obligation provides credits for manufacturers of HVO – with up to 60p a litre credit back for recycled product or 30p a litre for crop – these government-backed incentives are still not sufficient enough to offset the cost of investing in HVO. "The live entertainment industry needs to recognise that as a collective we must lobby the government for a fuel duty reduction on HVO to go greener, faster."
This article originally appeared in issue #275 of TPi, which you can read here.
Words: Jacob Waite
Photo: KB Event