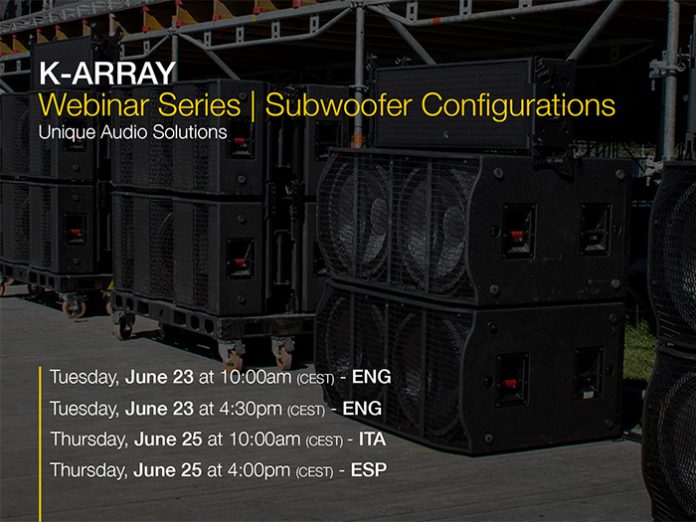 The correct management of the energy radiated by subwoofers is crucial for the success of any event.
Join K-array to learn how to design and implement a variety of subwoofer configurations, including electronic arcs and cardioid patterns. The free, live presentation is part of the K-array Webinar Series, will explain the concepts and techniques for producing a better bass coverage. Electronic arcs and cardioid subwoofer configurations will be analysed and simulated on the new 3D acoustical simulation software developed by K-array.
Different times and languages are available, so sign up now for the slot that best fits your needs and reserve your spot here.