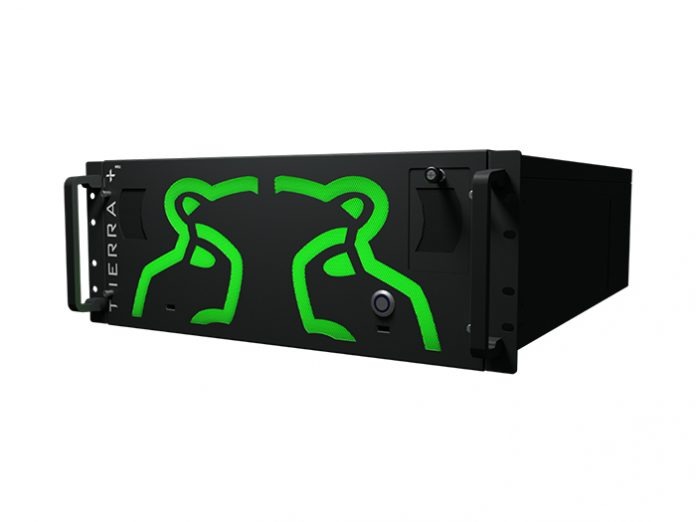 Green Hippo has rolled out its latest hardware version, Hippotizer V4+ MK2. Delivering generational performance gains of up to 100% and key new features, Hippotizer V4+ MK2 provides the platform for creative video projects for years to come.
Including five new hardware platforms, including the debut Hippotizer Mayon+ MK2, these tour-ready and install-proof systems are designed to deliver for even the most demanding productions, with up to 100% more processing power for seriously enhanced generative performance, 3D Mapping and Visualisation.
With the ability to drive up to 32x 4K clips, the next generation hardware is optimised for generative playback, smooth visualisation, and up to 100% improved performance with no compromise on control. Delivering on highly requested hardware features, V4+ MK2 is designed for new and emerging workflows that depend on flexibility, generative, and quality playback performance.
"We're excited to bring V4+ MK2 to the market. The new hardware, combined with Hippotizer's Design, Prepare, and Deliver workflow, adds seriously impressive performance to help achieve your vision now and into the future," said Green Hippo Hippotizer Product Manager, Zep Mouris.
Offering industry standard, DP1.2 or HDMI 2.0 outputs and HDMI 2.0 live capture V4+ MK2 integrates perfectly with existing and future 4K infrastructure.