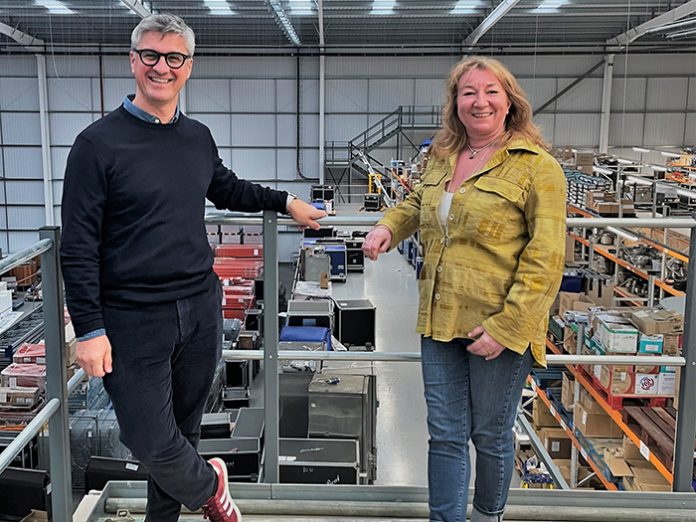 As the business emerges from the COVID-19 pandemic, Global Infusion Group Global Operations Director, Bonnie May will assume the role of CEO, while Richard Duff joins the company as Managing Director.
While continuing to lead the day-to-day operations of GIG and maintaining her hands-on approach with clients, in her new role as CEO, May will shape the group's strategy and vision. Duff, as managing director, will be responsible for its implementation and lead all business functions including sales, finance and human resources.  
Duff's career spans sales, marketing and operational leadership roles within the FMCG, consumer electronics and homeware sectors, having worked for some of Britain's most highly respected businesses and recognisable brands, including Dyson and Joseph Joseph. Over the past few years, his focus has turned to the hospitality sector, and in his most recent role he was CEO of hotel technology firm Navarino Services. During his tenure there, Richard worked alongside an outstanding team and the business was able to expand across the UK and Internationally. 
Commenting on his appointmentl, Duff said: "At the heart of Global Infusion Group ethos is a desire to make things happen and put smiles on people's faces. They're both things that I enjoy and honestly, who wouldn't want to join a company that has been successfully delivering those things for the best part of 40 years? I've always taken a global approach to business and the companies that I've worked for have been predominantly owner/founder led so I understand the existing culture and have the utmost respect for the skills and expertise within the team."
May added: "Adding a managing director of Richard's calibre and having his experience within both FMCG and hospitality puts us in an excellent position for driving the business forward.  Like everyone, we've been in survival mode throughout the pandemic, and had our own unique challenges to face. The support that we've received from our clients, colleagues and suppliers has been incredible. For me, that's the most positive thing to come out of the last 18 months. Now, as we look to the future and emerge from this horrendous time, we're not just looking to rebuild but to succeed and ultimately thrive. Having Richard onboard puts us in good stead to do just that."