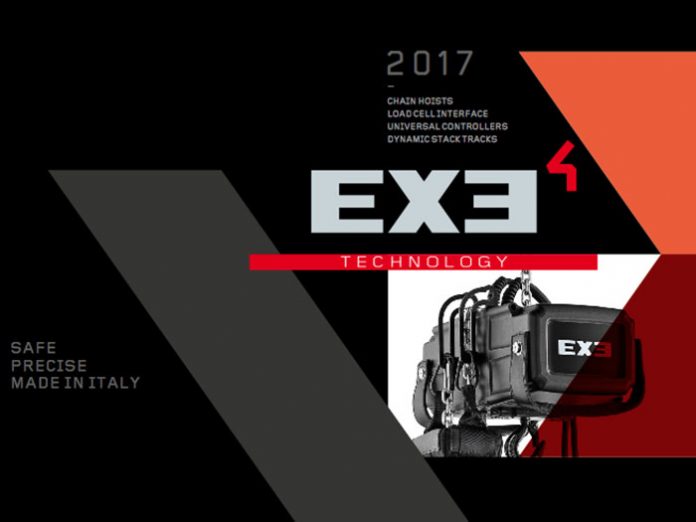 The newest catalogue from EXE Technology has just been released and is available for download here. Safety of its products has increased, while the legendary quality, precision and reliability you've come to rely on remains unchanged.
The complete offer from EXE Technology consists of the EXE-Rise range of chain hoists, EXE-Cell load cell interface, EXE-Drive controllers and EXE-DST dynamic stack tracks.
New in 2017:
The D8 range now features an 8:1 safety factor as standard with new load capacities of 250 kg / 500 kg /1000 kg / 2000 kg.
The D8+ range has new load capacities of 150 kg / 300 kg / 600 kg / 1200 kg.
All EXE-Rise hoists feature a double brake, updated identification labeling and black plugs and sockets. A new 8 x 24mm chain brings added safety to 1000 – 2000 kg hoists.
Dynamic Stack Tracks from the EXE-DST range have updated data, new modules and new configurations.
Download the 2017 catalogue today and discover the many benefits EXE Technology products bring to your events.