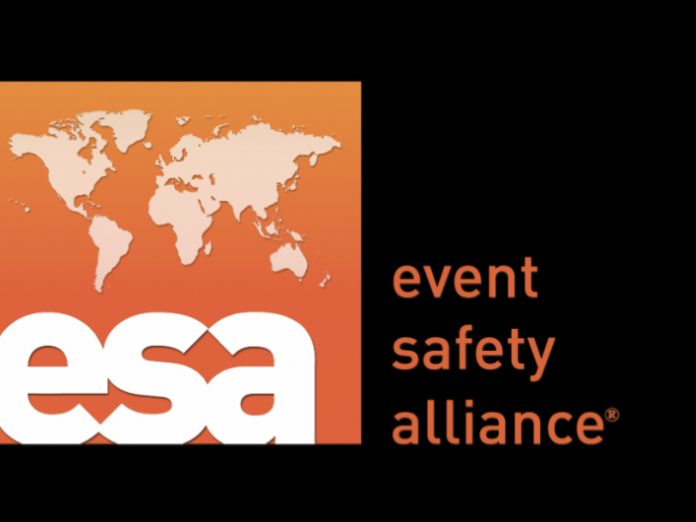 As municipal officials begin to allow small groups of people to gather in public even while the fight against COVID-19 continues, there is a tremendous need for guidance how small events and venues can reopen as safely as possible under these incredibly challenging circumstances. In response, the Event Safety Alliance has unveiled the timely release of The Event Safety Alliance Reopening Guide.
The Reopening Guide addresses health and sanitary issues that event and venue professionals need to consider in order to protect both patrons and workers. Since there is still insufficient testing, no contact tracing, and no vaccine against COVID-19, this guidance is particularly detailed. The edition released today is tailored to be especially useful for event professionals reopening the smallest events with the fewest resources available to mitigate their risks, since in every municipal reopening plan these will be allowed to reopen first.
A recent Enigma Research Study '2020 Return to Live Events Survey', supported by SportsTravel, Northstar Meetings Group, the International Festivals and Events Association, the International Association of Fairs & Exhibitions, and Exhibitor Media Group strongly demonstrates that people are eager to return to live events, particularly if new health measures have been implemented.
The survey of 2,000 eventgoers concluded that 94% of respondents specifically miss attending large conferences and trade shows. Respondents representing all 50 states and 10 Canadian provinces, and each had attended a live event, including sporting events, festivals, fairs and large business events, in the past two years.
In the US, other than emphasising the importance of following authoritative scientific advice from organisations such as the United States Centers for Disease Control and Prevention and the World Health Organisation, the Reopening Guide offers suggestions and alternative practices for consideration rather than claiming that any one practice is better than all others.
According to the 2020 Return to Live Events Survey, safety precautions would make event attendees more likely to return. Three-quarters of responders would be more likely to return if sanitation precautions were taken. Masks for workers and contactless systems would also encourage many to return.
Some extreme safety implementations would be well-received with two-fifths of responders more likely to attend if events perform body temperature checks upon entry. Smaller events and extended hours to increase social distancing also popular solutions.
On the other hand, various safety precautions would deter some eventgoers – 27% would be less likely to return if required to wear masks, while 23% less likely to return if social distancing among attendees was enforced.
Event Safety Alliance Vice President Steven A. Adelman, the Head of Adelman Law Group, PLLC and Editor of the Reopening Guide, explained how the document applies the legal duty of care. "As a matter of common law, everyone has a duty to behave reasonably under their own circumstances. Consequently, there is no such thing as 'best' practices. There are only practices that are reasonable for this venue, this event, this crowd, this time and place, during this pandemic."
Because few operational bright lines would make sense, The Event Safety Alliance Reopening Guide is designed to help event professionals think through their own circumstances. Adelman furthered: "In the order than one plans an event, the Reopening Guide looks closely at the health and safety risks involved in reopening public spaces, then proposes risk mitigation measures that are likely to be reasonable under the circumstances of the smaller events and venues that will reopen first."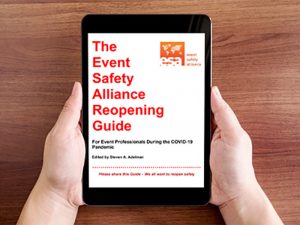 The Event Safety Alliance Reopening Guide is the product of contributions from more than 300 professionals from all facets of the live event industry, from the smallest to largest producers and the many businesses that work to support them. As it says on the cover, "Please share this Guide – We all want to reopen safely."
Comments and suggestions from eventgoers uncovered in the 2020 Return to Live Events Survey showed a wide variety of opinions. Hundreds of respondents left comments regarding the return to live events. Ultimately, the remarks suggest that eventgoers are very divided on the subject.
The Event Safety Alliance Reopening Guide is available as a free download at: www.eventsafetyalliance.org
You can find highlights and more information on Enigma Study here: www.northstarmeetingsgroup.com/uploadedFiles/2020-Return-Live-Events-Survey-Enigma.pdf