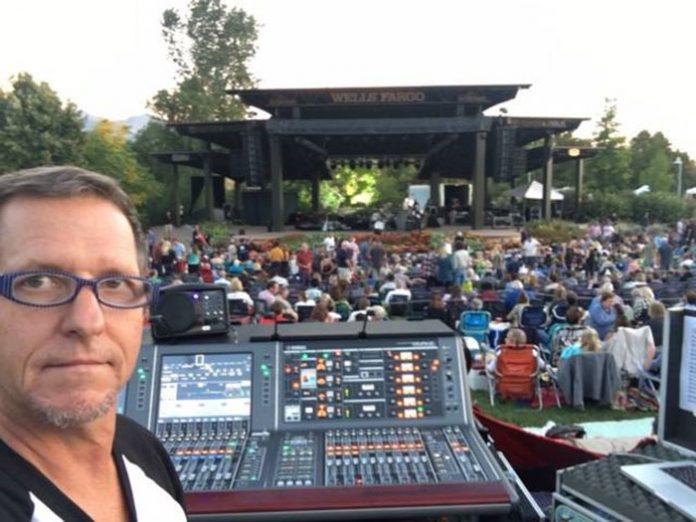 For the past three and half decades, veteran FOH Engineer Doug Kimball has toured the world with some of music's biggest names. When Kimball heads out on the road, his goal is simple: to deliver the best possible sound night in and night out. On Kimball's current tour with Tears for Fears, he relies on a range of solutions from DPA Microphones.
Kimball was first introduced to DPA by his colleagues. "My sound engineering friends were raving about DPA and that peaked my interest," said Kimball. "After doing some research and having additional discussions, I decided to use DPA on the Tears for Fears 2017 Tour. In the short time that I have been using DPA, I have been very impressed. I now understand why my peers were so high on DPA."
For vocals on the tour, Kimball is using DPA's d:facto Vocal Microphones. "The d:facto vocal microphones are more natural sounding and have a better rejection than anything I have used in the past. The guys in the band quickly noticed how their vocals sounded and liked what they heard. Their voices were natural without being coloured by the microphone."
In addition to the d:facto mics for vocals, Kimball is also using DPA's d:vote 4099D Instrument Microphone for Drums on toms and d:dicate 2011C Cardioid mics on hi-hats. "The d:vote 4099D allows for high-quality audio capture on the toms," adds Kimball. "Not only are they very small and stay out of the way, but they require no EQ and deliver an amazing natural sound. I am blown away by the results."
Since adding DPA microphones to his inventory, Kimball has quickly become a believer. "DPA Microphones are a wonderful addition to my touring equipment package. With DPA, I am confident that I am providing the best possible sound reproduction available on the market today. All of DPA's microphones require less EQing and that's a great feature. These will be my microphones of choice for all future tours."
Kimball began his career in the music engineering industry in 1980. During that time, he has worked with an incredible list of bands and musicians including Meatloaf, Aerosmith, Whitesnake, Rob Thomas, Christina Aguilera, Motörhead, Lady Gaga, Billy Idol, Alanis Morrisette, Doobie Brothers and many more.