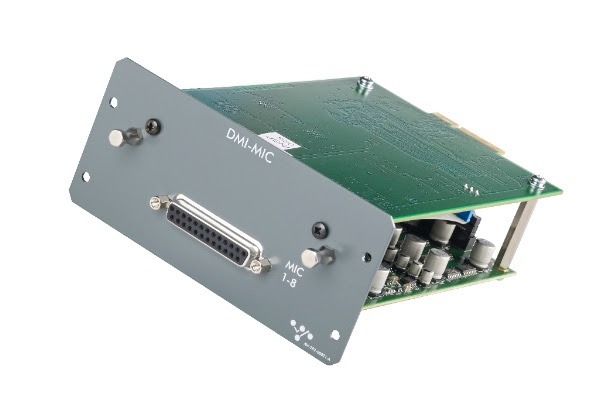 DiGiCo launched a new DMI-MIC Pre-Amp Card for its S-Series digital mixing consoles, offering additional connectivity.
The S-Series benefitted from an increase from 40 to 48 flexi channels as part of a recent update, and the new DMI-MIC Pre-Amp Card adds an extra 8 microphone inputs, connected via a 25-way D-sub, using the same great pre-amps already found in the console, allowing for up to 40 mic inputs directly on the console surface.
The S-Series multi-touch screens, breaks the mould for small format consoles, with up to 31 faders, 96kHz processing, Internal FX and bundles of I/O, with plug-in DMI cards the S-Series can operate in a wide variety of environments by adding extra I/O or connectivity options, including MADI, Dante or Waves SoundGrid.
"The new DMI-MIC Pre-Amp Card shows our continued commitment to our products," said DiGiCo General Manager, Austin Freshwater. "To take advantage of this and our other DMI card options, we are running a Get Connected programme, so contact your local dealer for full details of the programme and get connected soon," he concluded.