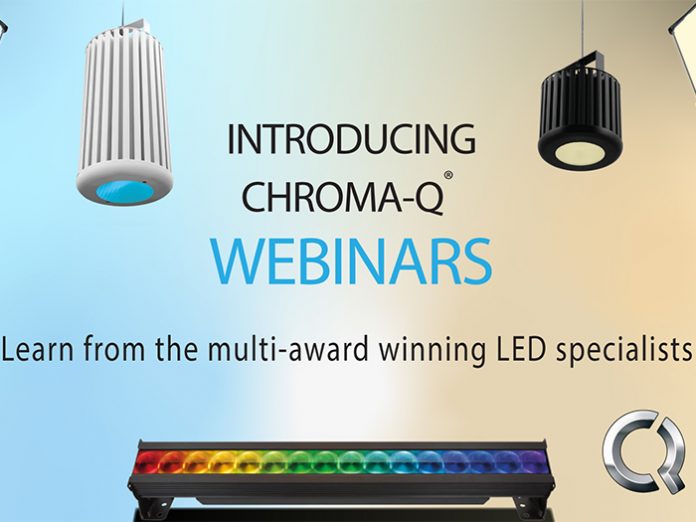 Chroma-Q has announced they will be offering free weekly training webinars on a number of lighting topics, enabling you to develop and expand your knowledge from the comfort of your own home.
"Supporting our wonderful industry and the individuals in it is our top priority. It is important to us to use this time wisely and as an opportunity to help our industry learn new skills, as well as build on existing ones." explained Paul Pelletier, Global Brand Manager. "We were delighted with the turnout of our first webinar and hope to reach even more people with our series of upcoming webinars."
The multi-award winning LED specialists kicked off the series last week with a webinar about "LED Colour in Practice". This included an overview of some of the technologies that go into creating tools for discerning designers, why small details can make such a big difference when it comes to the end result.
Upcoming webinars in the series:
• White LED in practice – Friday 24 April
• Colour references and LED – CRI/TM-30 and more – Friday 1 May
• Camera sensors and LED lighting – Friday 8 May
• LED fixture for installs, what to consider – Friday 15 May