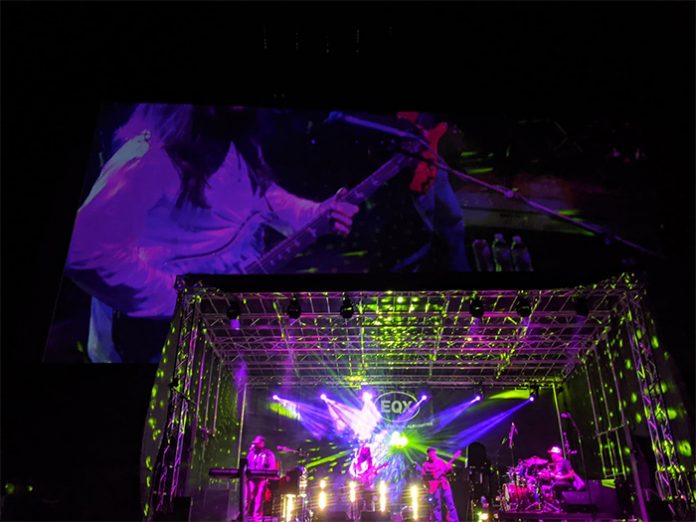 Keeping pace with Pink Talking Fish's show at the Jericho Drive-In on Friday 18 September were 12 CHAUVET Professional Rogue fixtures, specified by Lighting Designer, Vin Pugliese, courtesy of High Peaks Event Production.
"We flew six Rogue R2X Washes on the downstage truss and had six Rogue R1 Beams hung on the upstage truss," said Roger Sharp, president of High Peaks. "Vin combined these with his own floor package, which included six more movers and eight battens. The stage was directly below the big drive-in screen, so there were a lot of immersive looks on stage and nice IMAG video over it."
Pugliese, owner of VFX Design studio, used this rig to create a cavalcade of immersive looks that never seemed to repeat themselves during the 150 minute set. Strobing his Rogue fixtures often, and hitting a centre stage mirror ball frequently with intense beams,  he evoked a redolent psychedelic vibe that fit the evening perfectly. 
In recognition of the film that followed their concert, Pink Talking Fish sandwiched parts of Led Zepplin's Dazed and Confused into the their performance of David Bowie. For fans at the socially distant concert, it was the perfect segue into the film – and part of a memorable musical evening.