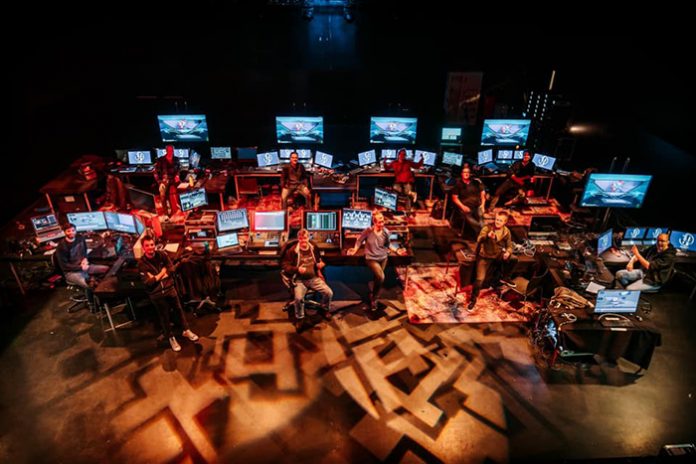 No stranger to the Eurovision Song Contest, having been part of the 2005 programming, Capture visualisation played a key role at this year's show at Rotterdam's Ahoy Arena.
Since 1994, Capture has been developing and evolving the software in the pre-programming sector and now seen as one of the premier brands in this increasingly busy sector of the entertainment market.
"Using Capture 2021 is almost like seeing the visuals in real life," was Eurovision Lighting Designer, Henk Jan van Beek's assessment of the Swedish manufacturer's pre-visualisation software system.
Famed for its extravagant feast of lights, video and FX, Eurovision Song Contest 2021 was selected as one of Europe's pilot events for COVID-19 safe live events, making one of the most eagerly anticipated ESC shows to date.
"It is an honour to be the preferred solution for this premier European event, and it feels even greater that we are part of this first major post-pandemic event," commented Capture Sales Director, Vangelis Manolis. "It signals that there may be light at the end of this long and dark tunnel. We have seen so many renders of the stage set and the awesome lighting design of Henk-Jan van Beek with his team from Light-H-Art that it feels as if we have been there at the Ahoy ourselves."
The Capture team worked tirelessly with on-site creatives and technical supplier, Ampco Flashlight to curate 39 performances and interval moments for the Eurovision Song Contest 2021 semi-finals and grand final.
"Using our software, Multi-cam Director Marnix Kaart and Henk-Jan van Beek have been able to effectively create the dynamic looks and visual elements that Eurovision is famous for, saving valuable production time and budget," Manolis concluded. "Watching the incredible live show, we have been able to see how well Capture renders have translated into such a dynamic reality."