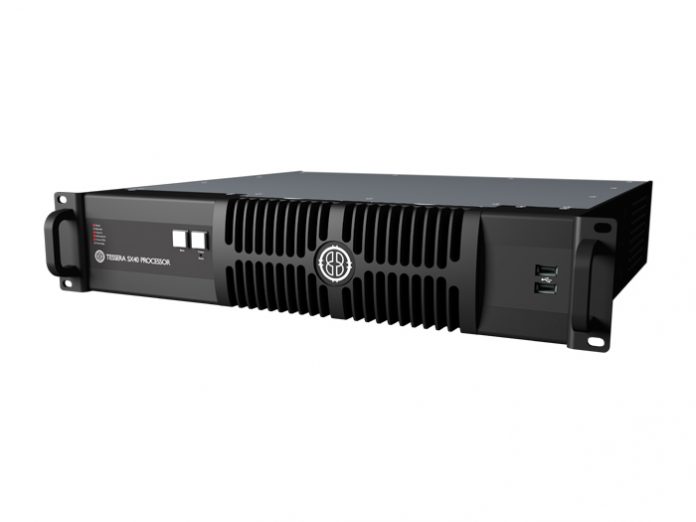 Ahead of its official launch this summer, Brompton Technology is giving existing and potential customers another chance to get a sneak peek of its exciting new HDR solution by combining the power of its Tessera SX40 LED processor with ROE's superb Black Onyx LED screens on the ROE Visual Stand 4.0 C60 at ProLight+Sound 2019.
The SX40 is Brompton Technology's highest-ever capacity processor and offers support for full 4K screens at 60Hz with 12 bits per colour output, a zero-latency up/down scaler that matches the source to the screen, plus all of Tessera's industry-leading processing features such as ChromaTune colour correction, On Screen Colour Adjustment (OSCA), and more.
Used in combination with the Tessera XD distribution unit, which is a sophisticated single box solution designed to manage the complications of mass cabling that can arise with large LED display systems, the SX40 provides a cost-effective yet powerful system that will support the biggest, brightest and boldest LED projects.
"Our initial preview of HDR at ISE 2019 created a real buzz," said Brompton's Business Development Manager, Rob Fowler. "So we're delighted to be able to offer our customers another sneak-peak ahead of the official launch this year by partnering with ROE Visual at ProLight+Sound."