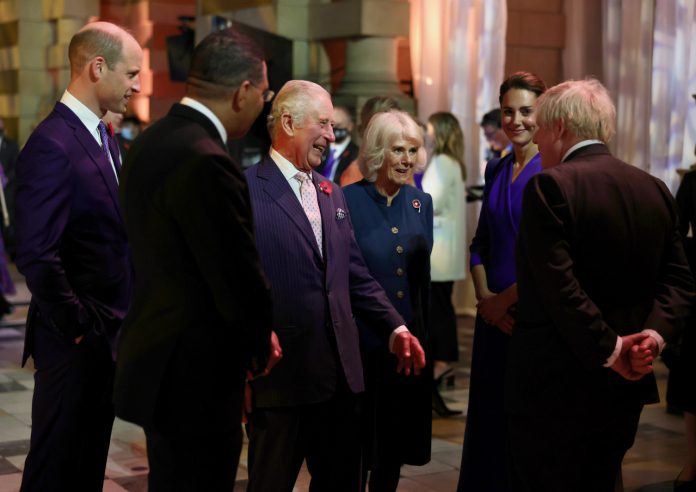 2021 United Nations Climate Change Conference (COP 26) thrust Scotland onto the world's stage. All eyes were on us as a country as we set out to deliver one of the highest-profile, environmentally conscious events to date. 
Black Light was selected by project managers, Identity, to run full production for the pre-conference reception which was held at Glasgow's Kelvingrove Art Gallery and Museum. It was at this event, hosted by UK Prime Minister, Boris Johnson and attended by HRH Prince of Wales, HRH Duke and Duchess of Cambridge, with a video address from HRH The Queen, that 120 invited heads of state would meet for the first time ahead of the COP 26 environmental summit.
The timing of this event for Black Light was pivotal. Like other production companies across the UK and indeed the world, we had just experienced the full impact of external, environmental influences on our business. As a company we had already begun to adapt. Having mapped out our COVID-19 Recovery Strategy, we had considered our response in terms of climate action by introducing simple recommended measures, and further investment into sustainable technology was a part of the plan.
With proven carbon-conscious event production already under our company belt supported by its ISO 14001 certification, the decision to use Black Light was based on the team's extensive experience and as a local supplier, the capacity to deliver the environmentally conscious reception.
Our local focus and crew were key. Based in Edinburgh, we supplied a full technical turnkey solution, working to a design structured by longstanding, Glasgow-based associate, Lighting Designer, Grant Anderson, who specified the required led-source lighting. The audio requirement was subcontracted to Glasgow-based The Warehouse Sound Services, situated just a 10-minute drive from the venue.
In addition to the short distances involved in transportation, a project-based car sharing scheme for staff was implemented and Black Light also adheres to Scotland's 'no idling' policy, where running a vehicle engine whilst stationary warrants a fixed penalty fine. 
Grant's LED-source design encompassed several distinct elements, including a broadcast and camera-ready area for the press to capture images of the attendees. 
To show off Kelvingrove as an example of Scottish heritage the architecture and interior was lit to full advantage using a combination of Elation Professional Artiste Monet and Picasso lighting fixtures. The design was underpinned with a variety of LED Par lights and moving wash fixtures from ETC and Robe.
Though the power supply for the event was mostly solar-powered, Black Light also had to work within the constraints of the museum. Battery-powered lighting units were in place to create a clean-looking, wire-free, path to guide the London buses, emblazoned with the reminder that they were 'made in Scotland', that brought the event's high-profile guests.
The current reality is that for any event, even the most environmentally-conscious in terms of product and intent, there will continue to be a trade-off between sustainability and meeting the brief. The positive message here though, is that as we peel back the layers, we can clearly see where we can make further efforts ourselves and where innovation needs to focus.
This article originally appeared in issue #267 of TPi, which you can read here.