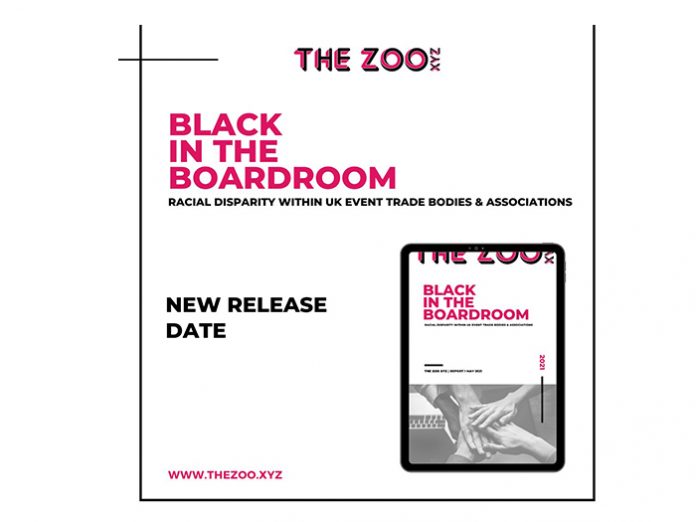 13 July 2021 has been revealed as the release date of the Black in the Boardroom report by The Zoo XYZ, which explores racial disparities within the UK event industry. The report analysed 16 UK event trade bodies and associations with a focus on Black professionals within these organisations.
The data was conclusive, within the 16 UK event trade associations and bodies analysed, there are no Black professionals in senior, board or leadership positions. With an overwhelming 99.1% White majority of senior, board or leadership positions within these organisations, this poses the ultimate question, is diversity, equality and inclusion (DEI) a concern for the UK event industry?
The UK event industry is a multi-billion pound industry that underpins and impacts a variety of other industries, the economy and employment. In 2015, the UK Government established the Government Event Industry Board which shows that the industry is on the government's agenda. Raising awareness about DEI and holding the event industry accountable is paramount to the integrity and longevity of the industry.
"If Black Lives Matter to you, this report should be of interest!" exclaimed The Zoo XYZ Founder, Nadu Placca.
"This report is a demarcation point in time when we can really look at the industry as a whole and say 'This is when REAL change began," said Momentum Worldwide Director of Live Events, Aaron Raybe.
Black in the Boardroom will provide collaborative tangible solutions to support the UK event industry towards a bid for DEI centring Black professionals and Black-owned businesses.