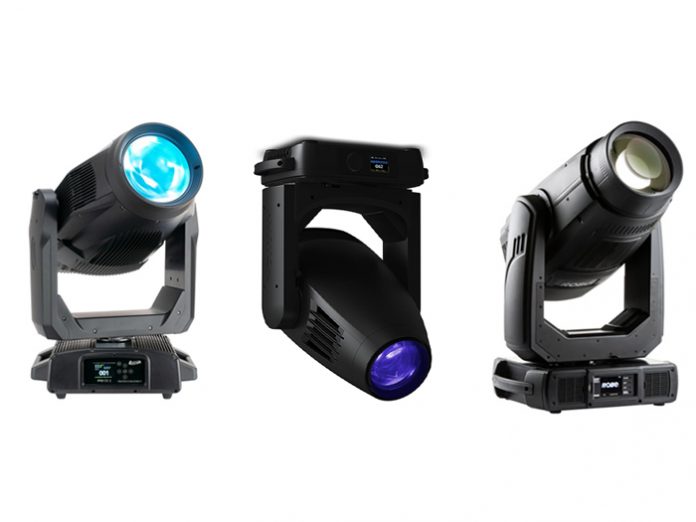 Bandit Lites has made another investment in growing its touring inventory with a sizeable purchase of Elation Professional Proteus Maximus fixtures, Ayrton Khamsins and Robe BMFL WashBeams.
The Elation Professional Proteus Maximus is slated for the Reba McEntire's upcoming tour featuring a lighting design by Gayle Hase and David Hare. With its ability to cut through great distances, hardy water and dust-proof design, the IP65 rated LED Profile fixture is a great addition to any tour.
"I spent a lot of time looking for long throw fixtures with a bold beam and kept coming back to the Maximus," shared Bandit Lites Director of Technical Services, Jake Tickle. "Coupled with its advanced feature set and the IP rating, the Elation Proteus Maximus fills a hole in our inventory."
The newly designed Ayrton Khamsin was recently featured on Robb Jibson's lighting design for Chevelle's winter tour. The high-end 750 W LED fixture features a double rotating gobo wheel on a single axis allowing stunning morphing effects.
"Building off our existing Ayrton inventory, the Ayrton Khamsin was the right choice for a large format LED moving head," said Tickle. "The Ayrton product line has been rock-solid in both our touring and installation market. Between that and the support provided by ACT, it is easy to invest in such a versatile product."
Due to the popularity of the Robe BMFL WashBeam, Bandit invested in additional luminaires, with many delegated to Dave Butzler's design on the Garth Brooks Stadium Tour and the NASCAR Awards.
"The Robe BMFL WashBeam continues to be one of our most requested fixtures," Tickle finished. "People really appreciate its beefy optics and feature set."