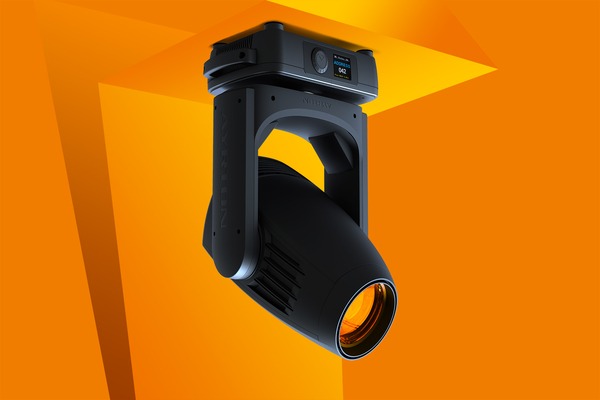 Ayrton will continue to celebrate its 15th anniversary at the LDI Show in Las Vegas Convention Center (booth no 2443) with an exciting new variation on its much-anticipated light show.
The light show is the bbrainchild of Lighting Designer Cory FitzGerald, known for his designs for artists such as Bruno Mars, Justin Bieber, Janet Jackson and The Chainsmokers.
A total of 4 new Ayrton products will be making their US debut at LDI 2017: Ghibli, Merak, Minipanel-FX and WildSun K25 TC. The fixtures were launched in early 2017 at Prolight + Sound Frankfurt and PLASA London.
Ghibli is Ayrton's first LED spot luminaire and marks an expansion of Ayrton's Automated Lighting range. Compact, elegant and lightweight, Ghibli delivers an impressive 23,000 lumen output which makes it powerful enough for large scale arenas, and features a 7:1 zoom with a 8.5° – 57° beam spread.
An optional High CRI Mode can be implemented for situations demanding even higher quality light output. Ghibli also features CMY colour mixing, variable CTO, and a complete effect section including two gobo wheels, a prism, an animation wheel, 2 frosts, and a rotating framing system that allows a full wipe, all in a most competitively priced package.
Launched at Prolight+Sound 2017, Ayrton's Merak 250W RGBW LED wash light is a little powerhouse of technology that features a proprietary 10:1 optical zoom system, with a 7° to 70° zoom and a new Fresnel lens design to ensure perfectly homogenous colour mixing regardless of beam angle. With its single-source transmitting lens, Merak casts wonderfully crisp light and just one shadow. It forms a perfect complement to the new Ghibli LED spot luminaire.
MiniPanel-FX, a diminutive version of the MagicPanel-FX, indicates the flavour of things to come as Ayrton continues its development of a range of miniaturised versions of its hugely successful FX range.
This fabulous new addition may be small in dimensions but it is mighty in output, and proffers a zoom spread of 3.6° to 53°. MiniPanel-FX houses four of Ayrton's unique square lenses in a neat 2 by 2 configuration to form an extremely powerful beam and wash light with immense creative possibilities. With characteristic endless double rotation, MiniPanel-FX is the perfect tiny complement to its hugely successful siblings, MagicPanel-FX and MagicBlade-FX. 
WildSun K25 TC (True Colour), is an evolution of WildSun K25. It sports a new LED chip that is calibrated to deliver a consistent colour temperature of 5,700K and CRI in excess of 92, yet uses 40% less power. Its near perfect daylight output makes it idea for automotive, fashion and broadcast applications.