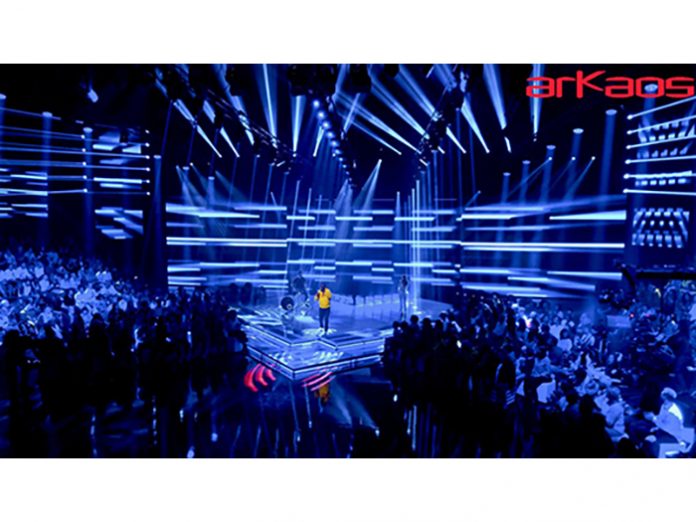 ArKaos will be at the LDI expo in Las Vegas next week on the booth of US distributor Elation Professional (#931) showing its latest range of products including MediaMaster, ArKaos video servers, GrandVJ and LEDMaster.
In a dedicated demonstration room also at the Las Vegas Convention Centre, the ArKaos team will be presenting 2 free training workshops – hosted by ArKaos and supported by Elation – running on 19-20 October 2018.
The sessions will be limited in numbers to ensure that everyone receives full attention and the best possible learning experience, so visitors wishing to attend must need to register here.
The Friday session runs from 1–4pm and topics covered will include a run through of ArKaos's powerful and flexible range of media servers; an overview of their popular MediaMaster software; the highlights and uses of their versatile KlingNet protocol and Kling-force interface … and an overview of the new ArKaos An-Ki remote control and digital content management solution.
On Saturday, the workshop runs from 9am-1pm; focussing on the MediaMaster workflow in various ArKaos ecosystems and will cover playback set up; video content management, video and LED mapping, DMX merging, Kling-net mapping and plus An-Ki which has been developed specifically for architectural / architainment applications.
This is a great opportunity for anyone wanting to know more about ArKaos's products, smart control options and best working practices for multiple scenarios, from live performance video to all types of media and pixel-orientated installations.
A preview version of the next MediaMaster release – adding full fixture control over DMX via the Video Mapper – will also be presented. 
Attendees will leave the training with a good overview of ArKaos ecosystem products.
To connect with the ArKaos team during LDI, please send an Email to contact@arkaos.net