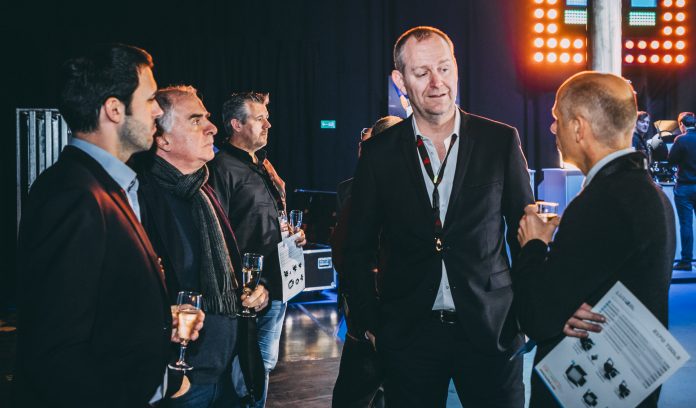 AED's LuxibelExpo Tools range made its UK debut at the AED Customer Night events, alongside a host of innovative new kit covering sound, lighting, rigging, display and accessories.
Visitors enjoyed the best local brew and curry whilst experiencing Luxibel's innovative Expo Tools, which are sleek and efficient and offer a fresh solution to a range of customers.
The Prolyte range, the brand-new Show Lift AED-SL18 -an automated motorised tower lift that can be controlled by DMX-and the AV Stumpfl Pixera range will also be on display. "In this fast-paced industry, it's important for us to inform our customers about the latest products, technologies and services," said AED Commercial Manager, David Baker.
"It's a great occasion for our customers to meet the AED team in person and to discover our AV Business Tools."
"AED Customer Nights also offer us a chance to thank our customers for their continued support and ensure we can offer the best AV solutions for your business in 2019."
One of the highlights of the Luxibel Expo range is a sleek new heavy-duty truss designed to look elegant on the stand without sacrificing load capacity.
It includes a built-in, three-phase electricity rail to power uplighting fixtures. The B Expo lighting fixtures will also be demoed, coming in two versions: The B Expo200WW (200W high CRI warm white 3000K) and the B Expo350CW (350W high CRI cold white 5600K).
Team AED will present AED's array of AV Business Tools, including Rent, Lease, Distribution, Store, Second Hand, Repair and the latest Pay Per Use option. The event will also highlight the AED Store, which stocks industry standard brands and AED products with instant availability.
Latest additions to AED's rental fleet include the GrandMA3, the Syva range, and new projectors from Panasonic, Epson and Barco.