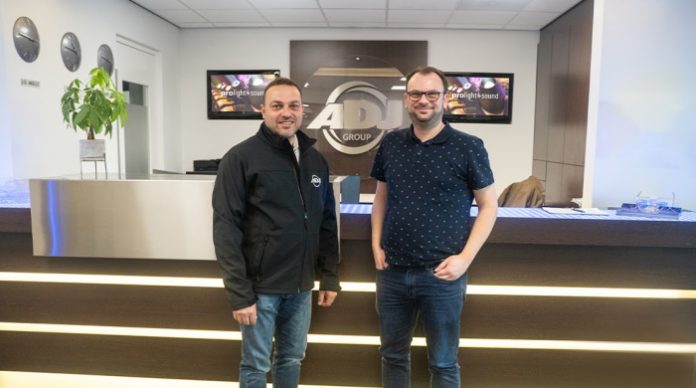 Bringing with him knowledge accumulated over more than thirty years in the industry, Fabio Deambrogio has joined ADJ Europe in the role of Business Development Manager for the Italian market.
Working alongside ADJ's existing Sales Representatives in Italy, Deambrogio will focus on expanding the company's market penetration in the country's rental and production sectors.
Having worked as a Sound Engineer and Lighting Production Manager, most recently for the 2022 Eurovision Song Contest in Turin, Deambrogio has firsthand experience of the production/rental business. He also has an extensive background in manufacturer sales, with a rich network of contacts built up across significant stints working for a number of major players in the professional audio and lighting industry.
"I am very pleased and honoured that ADJ Group has chosen me to collaborate on such an ambitious project as developing the Italian market, which is still an important reference for all the manufacturers in the entertainment sector," declared Deambrogio. "One of the primary goals that I will pursue with passion is to work closely with lighting designers, rental companies and installers to help them use our products to develop and realize their visual ideas."
Established in 1985, ADJ has more than 35 years of experience designing and manufacturing entertainment lighting products and has developed a worldwide reputation for innovation, quality, and reliability. The company serves the mid-market AVL rental, event production, and integration sectors of the industry, from headquarters in Los Angeles, California as well as regional facilities in Mexico and Kerkrade, The Netherlands.
ADJ's range includes moving head luminaires, static washes, beam effects, audience blinders, strobes, DMX control hard and software, LED video panels, and related accessories, as well as fog, haze, and other atmospheric effect generators. Recently, ADJ has pioneered IP65-rated lighting solutions with its Hydro Series of moving head luminaires.
"As ADJ continues to grow across Europe, Italy is a market that we believe to have a lot of potential," commented ADJ Europe Sales Director, Sebastian Mobers. "Fabio has extensive industry sales experience in the Italian market and has also worked within the production and rental sector. He knows what lighting professionals are looking for and is ideally placed to communicate the huge potential offered by ADJ fixtures to lighting designers and production managers in the country. The rest of the team at ADJ Europe and I are looking forward to working alongside Fabio to expand our market share in Italy over the coming weeks, months and years."
Deambrogio joined ADJ on 1 March 2023. He will be proactively meeting with existing Italian ADJ customers and looking for new business opportunities throughout the country. Deambrogio can be contacted at fabio.deambrogio@adjgroup.eu and will be at the company's booth for the duration of the upcoming Prolight + Sound tradeshow in Frankfurt, Germany.