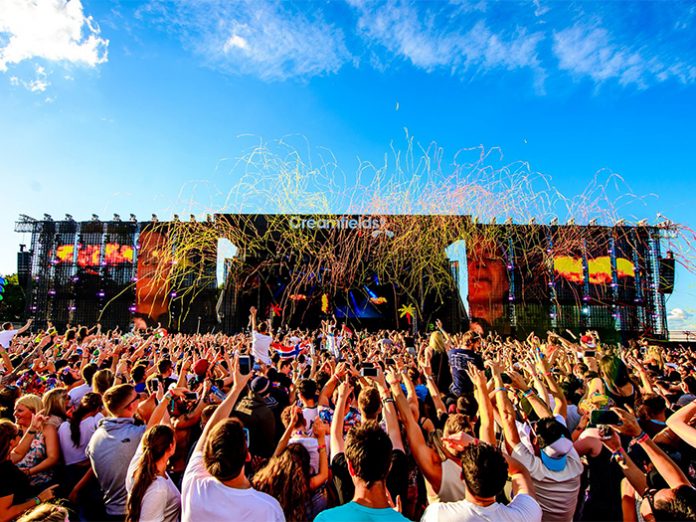 Acorn Event Structures based in Sherburn in Elmet has received a loan of £4million from the Government's £1.57bn Culture Recovery Fund to help the organisation recover and rebuild.
More than £300m has been awarded to thousands of cultural organisations across the country including Acorn Event Structures in the latest round of support from the Culture Recovery Fund, the Culture Secretary announced today.
Acorn Event Structures is one of the UK's leading staging and temporary structures companies. They work in the main with the event, arts, film, television and sporting sectors, delivering innovative solutions whether design, event or utilitarian lead. As a company they have relied on furlough to keep most staff in jobs while Directors and a small number of office staff have maintained client relations.
The Culture Recovery Fund will assist the company's sustainability with a key focus on job retention. They have a workforce of 70 people that rises considerably in the height of the season. Part of the loan will allow Acorn Event Structures to build a post COVID-19 Resilience Plan that will include developing new and unique solutions for temporary structures.
Over £800m in grants and loans has already been awarded to support almost 3,800 cinemas, performance venues, museums, heritage sites and other cultural organisations dealing with the immediate challenges of the coronavirus pandemic.
The second round of awards made today will help organisations to look ahead to the spring and summer and plan for reopening and recovery. After months of closures and cancellations to contain the virus and save lives, this funding will be a much-needed helping hand for organisations transitioning back to normal in the months ahead.
Culture Secretary, Oliver Dowden, said: "Our record breaking Culture Recovery Fund has already helped thousands of culture and heritage organisations across the country survive the biggest crisis they've ever faced. Now we're staying by their side as they prepare to welcome the public back through their doors – helping our cultural gems plan for reopening and thrive in the better times ahead."
Rebecca Nutter, Co-founder and Director of Acorn Event Solutions, said: "At the start of March 2020 our order book was at record levels and we were looking forward to providing staging and temporary structures for some of our regular clients including RHS Chelsea Flower Show, Goodwood Festival of Speed, Creamfields and Frieze Art Fair. COVID-19 has had a huge impact on the event, culture, arts and heritage sectors, most of our clients are in these areas. We are grateful for the opportunity the Culture Recovery Fund has given Acorn Event Structures to help us build a sustainable and resilient future for the company as we come out of this global pandemic. We can now move forward knowing we are here for culture."
The funding awarded today is from a £400m pot which was held back last year to ensure the Culture Recovery Fund could continue to help organisations in need as the public health picture changed. The £400m pot has been awarded by Arts Council England, National Lottery Heritage Fund and the British Film Institute.
www.artscouncil.org.uk/covid19