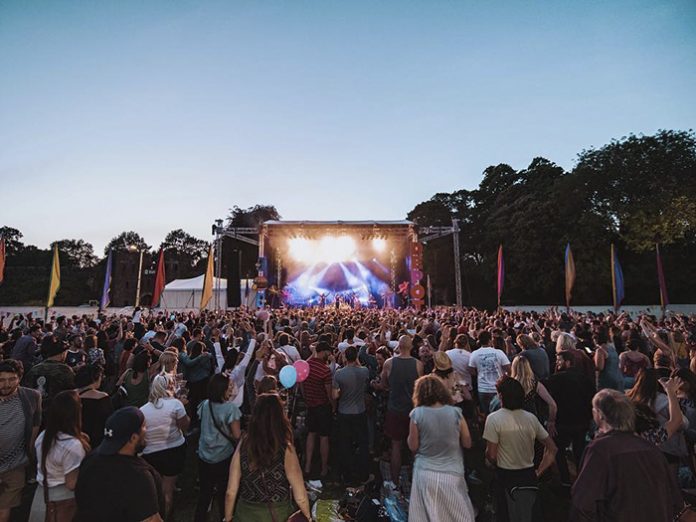 Cardiff-based events services supplier 11th Hour played a prominent role in 2018's Depot in the Castle, having been invited by DEPOT to supply a number of key services.
11th Hour was responsible for project managing the entire production side of the day, supplying power and distribution for the site as well as staging, safety barriers, lighting, audio (in partnership with PROTECH), marquees (in partnership with Monnow Marquees) and health and safety (in partnership with JR Event Services).
A 12-strong 11th Hour crew took care of what was a trouble-free installation, obstructed only by the small entrances inside the castle. Heritage sites invariably possess their own unique challenges and in this instance, all the kit had to be cross-loaded from an articulated lorry to smaller flatbed trailers to gain access.
Depot Director Nick Saunders commented: "We've worked with 11th Hour across a variety of successful projects and they have proved to be a great fit for us. Like us, they've grown in capacity and are very thorough and organised in their processes. Communicating clearly with other agencies is key and 11th Hour are very easy to work with, ensuring that everyone is fully aware of what is required to make things run smoothly. Any issues arising are dealt with promptly and efficiently and it's always a pleasure to work with them. We look forward to continuing our strong working relationship with 11th Hour."
Jason Venables, Business Development Manager at 11th Hour added: "DEPOT In The Castle was an excellent event and we very much enjoyed working with the highly creative DEPOT team to bring it to fruition. The event demonstrated not only our capacity to supply a wide range of kit but also our ability to efficiently project-manage a turnkey solution for the client. We have forged excellent relationships with a range of suppliers who we can coordinate to deliver an optimum solution. This complete-package approach reduces stress on the organiser by making planning more straightforward and invariably reducing the chance of any conflict arising."