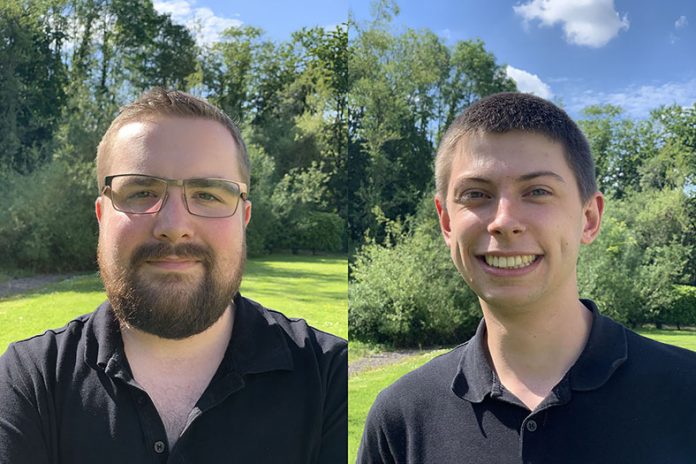 UK lighting control manufacturer and specialist Zero 88 has announced three exciting new appointments which will help shape the future as it continues to grow, focus and build its capabilities across multiple dynamic new markets.
Peter Coles joined the team as business development manager for system solutions. In addition to developing Zero 88's DMX based control solutions for significant projects, Coles brings his vast experience to the role of sales/dealer manager within the MENA region.
Tyler Holpin is now the UK & Ireland sales manager for the Zero 88 brand.
His new responsibilities will extend to consolidating the recent UK sales channels and discount structure reorganisation, continuing the rollout of Zero 88 console training nationwide and developing the Zero 88 project sales focus as the company continues to explore and develop larger project opportunities.
Holpin has been an integral part of the Zero 88 team for six years, looking after both international sales and key UK accounts. Most recently, he has been proactively building Zero 88s international sales presence in the Far East and Pan Pacific, landing significant business in both Japan and Australia.
Edward Smith has recently accepted the position of product specialist.
Smith has been around on trade shows and out in the field during 2017-18 whilst completing his third-year work placement at Zero 88 Cwmbran, part of a BSc (Hons) in Lighting Design & Technology at the University of South Wales's Treforest campus.
His primary tasks will include product training – mainly on ZerOS consoles, especially the FLX series; product support via phone, email, and customer forum; software specification related to the new ZerOS architecture and pre-release testing of the latter.
General manager of Zero 88, David Catterall stated: "It's been a busy and positive year and it's great to have all this new talent onboard to help us position for a busy period of growth and expansion ahead – both nationally and internationally".