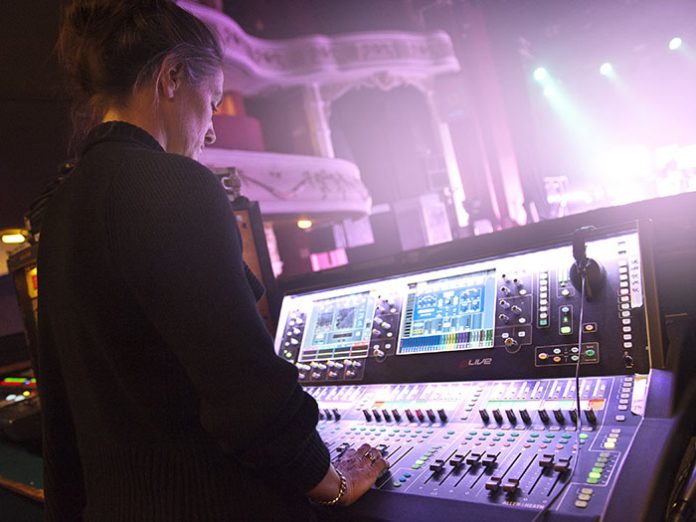 Swedish singing sensation, Zara Larsson, is currently on tour around European venues and festivals with an interchangeable dLive mixing system from Allen & Heath to manage FOH and monitor sound.
Her team wanted an audio system to suit both full concert and fly-in festival production. Consequently, PA company, Parashoot, provided an interchangeable dLive system with S and C Class units to cater for both scenarios.
"From experience, I know that dLive is trustworthy, and the fact that Parashoot was able to support us with a fly-in option meant dLive was the right choice for this tour," explained Monitor Engineer, Sebastian Meyer. "DLive sounds great, and is really intuitive to use – I found everything I was looking for almost instantly when I started programming the system, and I haven't found any limitations yet. The quick copy/paste function has really helped me a lot with spare mics and FX mics."
"I've got hooked on the multiband compressor and the dynamic EQ, particularly for Zara's vocals but also for drums and electronic sounds. It's extremely efficient, yet transparent," added FOH Engineer, Anna Dahlin.
The dLive system comprises a S7000 Surface with DM64 MixRack for monitors, and a S5000 Surface with DM48 MixRack at FOH, which can be swapped for the ultra compact C1500 Surface for any fly-in dates. There are also two GigaACE network cards and two FibreACE cards to provide added flexibility, and a Dante card for live recording.
"Our ability to use either local fibre or CAT5 has saved us hanging around taking multis out on a number of occasions," said Dahlin.
"The fact that we can use whatever multi the venue or festival is running with the different card options is amazing. And with the Dante card, I can easily do multitrack recordings, and virtual soundcheck so I can tweak the mixes when there's no time for a proper soundcheck," concluded Meyer.