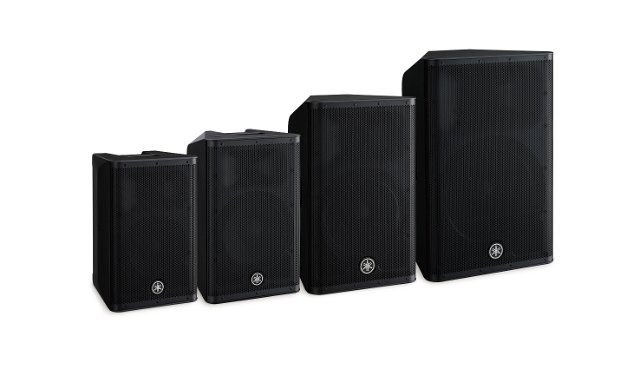 Yamaha's commitment to providing the best live audio facilities is the theme of its presence at ProLight + Sound 2019, with the latest updates to its digital mixing consoles and an updated range of loudspeakers on show.
Exhibiting alongside Nexo on stand F50, Hall 8.0, Yamaha is showing the brand new TF Series V4.0 firmware. This adds a number of enhancements, including a Selected Channel View for even more intuitive, efficient operation, scene fade time function for added for scene management flexibility (particularly in theatrical applications), additional mute groups, expanded support for DZR-D and DXS-XLF-D series speakers and an extensive selection of new QuickPro Presets™ for a variety of microphones, in-ear monitors and speakers. The TF StageMix iPad app has also been updated.
The flagship RIVAGE PM10 and PM7 digital mixing systems will be on display, running the latest RIVAGE V3.0 update. This adds the new DaNSe dynamic noise suppressor plug-in, bringing improvements to speech clarity for theatrical and broadcast applications. Other enhancements include Mix to Input routing and workflows for global paste, DCA assignment and Custom Faders. All of the improvements of RIVAGE V2.5 are featured, including Theatre Mode, offering significant advantages for all types of theatrical production and support for Audinate's Dante Domain Manager.
CL and QL series mixers will also be on the stand with V5.1 firmware, which supports the Dante-equipped DZR-D series powered loudspeakers and the NEXO NXAMPmk2.
Another updated product at ProLight + Sound is the DXRmkII series of powered loudspeakers. The touring-grade technology of the four-model DXR range delivers great sound with class-leading SPLs in a compact, functional design. The updated range features a new, bigger neodymium 1.75" HF driver and retuned DSP, delivering improved audio quality and power from versatile loudspeakers which are ideal for a wide range of sound reinforcement applications.
Complementing these products will be a range of Yamaha's industry-leading installation products, including the latest V3.31 firmware for the MTX/MRX series matrix processors, XMV series power amplifiers and PGM1 paging station microphone. The update supports Dante Domain Manager and includes several other improvements.
"Yamaha digital mixing consoles are used throughout the world on events ranging from the highest profile tours, the biggest festivals and corporate gatherings to the smallest clubs, houses of worship and schools. We listen to end users and are committed to equally providing them with the best facilities and most flexible operation from their Yamaha mixers," said Nils-Peter Keller, Senior Director, Pro Audio & AV Group at Yamaha Music Europe GmbH. "As well as new and updated hardware like the DXRmkII loudspeakers, regular free firmware updates to our digital consoles and installation products demonstrate how users can rely on Yamaha to keep pace with their evolving needs."
Yamaha Music Europe GmbH is exhibiting with Nexo on stand F50, Hall 8.0 at ProLight + Sound, which is taking place at Frankfurt Messe from 2 – 5 April 2019.