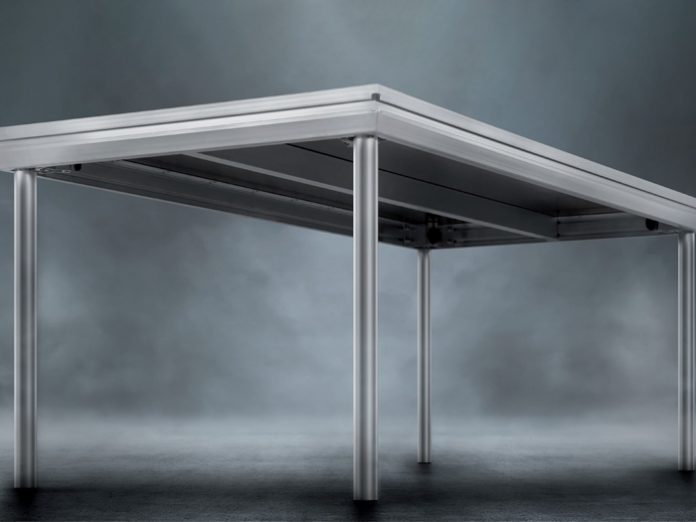 Xstage S10 stage decks add up to a great choice with its newly designed, lightweight extruded aluminium profile that helps reduce the overall weight of the deck to only 33kg, while maintaining a high loading capacity of 750kg/m2.0In fact, the S10 has become a favourite of live production professionals around the world and is the perfect stage deck choice for your small to large events.
The S10 offers you two choices for surface finish – a new indoor/outdoor hexagrip anti-slip surface on a heavy-duty 12mm birch plywood top or black painted finish on a 12mm poplar plywood top. The S10 also features a universal leg securing system that accepts a wide range of round and square legs.
The S10 provides you with a safe and stable deck at height, together with long-lasting durability. It also fully complies with DIN 15921.