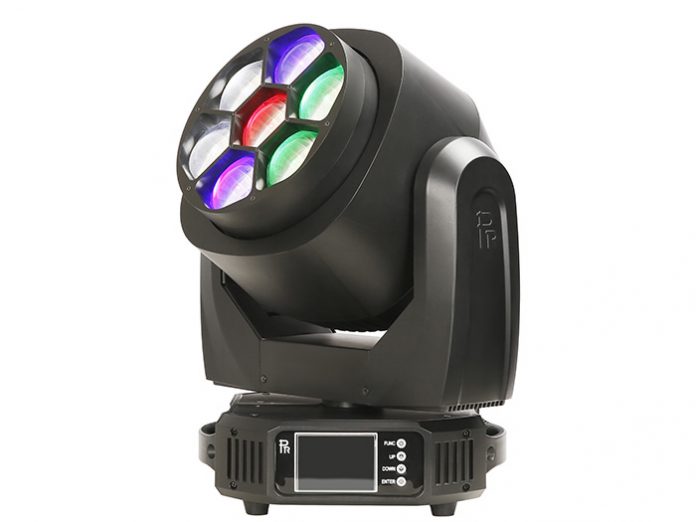 PR Lighting's new XLED 6007 answers a number of questions for lighting designers and resellers, combining tight 3.3-degree beams with a wide, far-reaching quality wash — all contained in a compact housing.
The fixture features seven 60W RGBW LEDs, along with PR Lighting's patented optics which have been especially developed for high output in any situation.
The product boasts all the features you would expect from such a highly specified product. These include: Dimmer: 0-100% linearly adjustable; Electronic strobe:0-25 fps; Rainbow, wash, beam, profile and effect modes – kaleidoscope, swirl –, multiple macros; 14 channels in short mode, 18 channels in short mode, and 42 channels in extended mode; Ring control, Pixel Control, each RGBW colour in the lamp individually controllable; Head movement: pan 540 degrees, tilt 210 degrees with auto-positioning.
Others features include touch screen, sound operation, LED over-temperature protection and optional wireless control.