In 2009, U2 embarked on their iconic 360° tour which saw them transport a 190-tonne steel stage named 'The Claw' to 30 countries around the globe for more than 7.2 million people to marvel at. Over a decade later, The Claw is now finally in its new home as a permanent art installation at Utah's Living Planet Aquarium, making it the largest repurposed stage structure ever to exist.
Working with a talented team of engineers, architects and trusted suppliers, Wonder Works Co-Director Jeremy Lloyd was responsible for the technical design of this 165ft-tall award winning megastructure, which took just under 12 months to design and build.
Lloyd said: "It is great to see such an iconic structure being reused and having a permanent home, not only for its appeal as a piece of architecture but also to help reduce the impact on our planet."
This awe-inspiring centrepiece caught the attention of the Aquarium's CEO, Brent Andersen back in 2009 when he travelled from Utah to Spain to see U2 kick off their 360° tour. He described the impact that the stage had on him to Rolling Stone magazine in 2018: "I was kind of holding up the line because I just wanted to look at it and take it in. I didn't really view it as just simply a functional piece of architecture. For me, it was a dynamic sculpture. It was a work of art."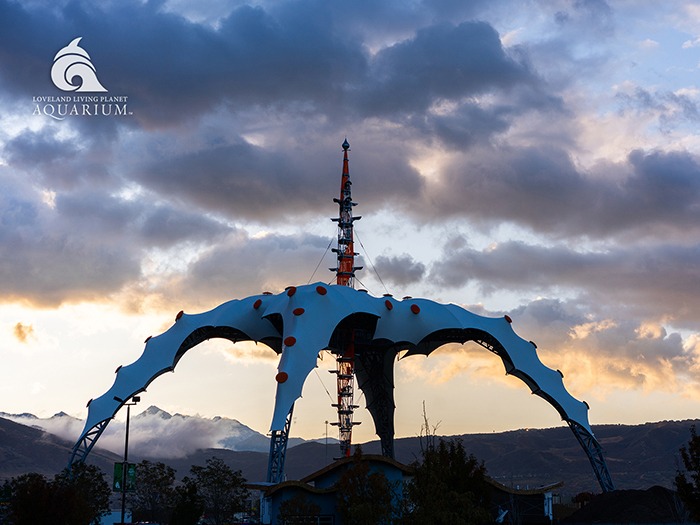 10 years on and after a number of modifications to make the structure safe, sound, and permanent, The Claw now named EECO stands 16 stories tall as a Utah landmark and symbol of science exploration and learning. Not only does it serve as a community gathering space, but EECO comes alive during special events with programmed light shows that leave guests in awe, just as Anderson was all those years ago.
Reusing 200 tonnes of steel and transforming The Claw into a permanent structure not only saved building materials and resources, but it also saved energy. According to the Aquarium it prevented "760,000 pounds of CO² from entering the atmosphere – that's the equivalent of conserving 35,500 gallons of gasoline emission" by recycling the U2 venue.
To ensure our industry's long-term sustainability, we need to adjust our behaviours and processes. The fact that U2's team were thinking about how the structure could be reused, whilst still in it's design stage represents a huge culture shift for the live events industry. Wonder Works is honoured to have played a part in this pioneering project, which has hopefully helped set the stage for a better future.