Vectorworks Design Scholarship is now open for undergraduate and graduate students in major disciplines related to architecture, landscape architecture, landscape design, entertainment and interior design to submit new or past CAD projects for a chance to win up to $10,000 USD. 
The competition includes a two-round judging process. First-round winners will each receive up to $3,000 USD and will be entered for the chance to win the grand prize Richard Diehl Award, worth an additional $7,000 USD. In addition, winners' schools will receive free Vectorworks Design Suite software and free virtual or in-person workshop training for faculty and students. Vectorworks Academic Marketing Programs Specialist, Jennifer Hart and competition judge, David Farley, informs TPi's Jacob Waite why you should put yourself forward for the sixth annual global competition ahead of the 31 July 2022 deadline.
What does a Vectorworks Design Scholarship entail?
Hart: "We are looking for graduate or undergraduate design students that are doing amazing things with CAD software to submit their projects, they don't even have to be designed using Vectorworks. We have assembled a panel of judges made up of Vectorworks end-users and industry experts in their field to judge and decide upon worthy winners. All applicants have the opportunity to win up to $10,000 USD and this particular scholarship is unique in the sense that the prize money does not necessarily have to be spent on tuition."
How did you first get involved in the initiative? What is your history with Vectorworks?
Farley: "I'm a set and costume designer and I'm a long term Vectorworks user. I adopted the software very early on in my career and I have developed my practice around using Vectorworks as CAD software and transforming projects from 2D to 3D. Alongside my professional work, I'm also an Associate Lecturer at Wimbledon School of Art, where I impart my knowledge on the design course, and one of the things we teach is an introduction to CAD. Vectorworks is one of the most professional pieces of software that is currently available, which is focused towards the designer rather than a technician unlike other CAD software. Last year, I was brought on as a judge, and thankfully, I've been asked to return this year to provide my opinions on submissions this year which I'm very excited about!"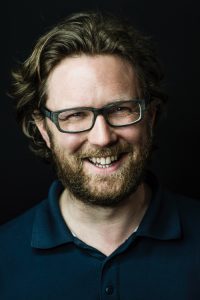 What are judges looking for when it comes to submissions, specifically from an entertainment perspective?
Farley: "Being inventive. I love seeing particular ways of communicating ideas that engage people. For me, design is partly coming up with the ideas and making those ideas work. The other half of the role is really about communicating those ideas and making them a reality using innovation. Last year, a group of judges congregated on Zoom to review submissions and advocate for worthy winners, which was a really fun and engaging experience."
How important is it to consider the submissions of both undergraduates and graduates, does this make it a level playing field to include those from all backgrounds and walks of life?
Hart: "There's also a section, where applicants have to write about and explain their submissions, so it really is a comprehensive judging process. In past years, we have married a nice mixture of applicants from a range of backgrounds, pathways and levels of experience. Fundamentally, the programme is open to all experience levels. Past school or group projects, as long as they are an original design, can also be submitted."
During the lockdown we've heard a lot of people brush up on their pre-vis skills. Have you noticed a rise in skill level and creativity from 2021 onwards?
Farley: "I'm really excited to see what projects are submitted this year. In one of my other hats I'm a Director for the Society of British Theatre Designers and we run training courses with a user group for Vectorworks. During the lockdown, we ran some user group sessions, where we were sharing knowledge and tips and a lot of people explained how, with the lockdown, they had a wealth of time on their hands to better familiarise themselves with CAD software and improve and hone their skills.
Hart: "I've heard that people have been brushing up on their skills, either self-teaching with Vectorworks University or just revisiting."
Could you highlight some of the more creative ways Vectorworks has been harnessed within prior submissions?
Farley: "Last year, Alex Forey of the Royal Academy of Dramatic Art, curated his take on the Eurovision Song Contest [which can be can be found here] with an impressive pre-visualisation, which plotted an entire sequence of camera moves to track the dynamism of the lighting design, and featured sections of animation spliced together with a soundtrack within the simulation. I thought it was a really clever and unique approach to a historic competition.
Why should you apply for the Vectorworks Design Scholarship?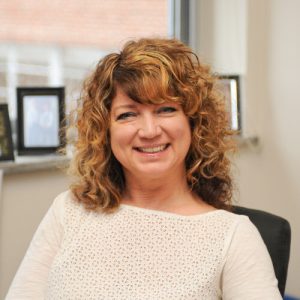 Hart: "You may have a project that you have already created that can be submitted. The scholarship prize funds also go straight to you, which can be used for any expenses – not just tuition. You have until 31 July to submit, which takes around 15 minutes to do so, and your project is then seen by industry professionals, so who knows where that will lead you. It's a fantastic networking opportunity and past applicants have told us that it was crucial to their professional development."
Farley: "As a young professional, one of the hardest things that I don't believe is taught enough, is self-promotion and how to market yourself, which is a really important and a crucial thing in the live entertainment industry. Embrace the awkwardness and consider the financial incentive behind this Scholarship. Consider also past projects you may have created which are also suitable for submission."
Submission deadlines and prize award amounts vary based on the country and/or region. Applications close on 31 July 2022.  Exact dates of regional submissions, more information, and the submission application can be found here.