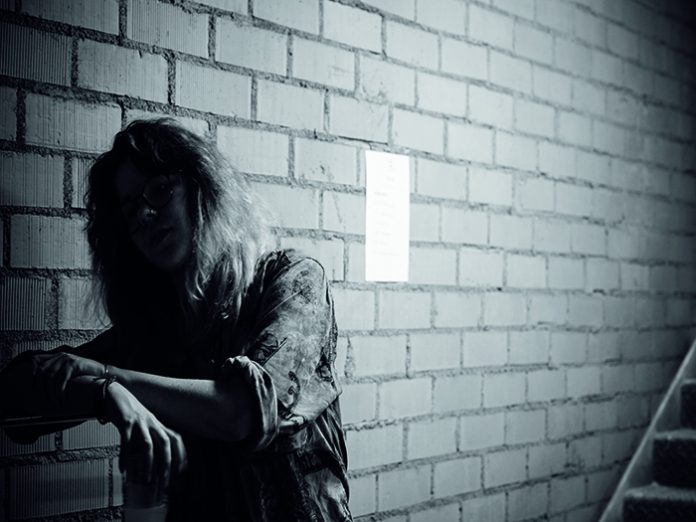 Tour Manager, FOH and Monitor Engineer; Hannah Broadrick is a woman of many talents, and after hosting a Women In Live Music event at Hammersmith Apollo, she's hoping more will be inspired to follow in her footsteps…
How did you initially get into the industry? Was audio always a passion?
"So I guess it started with studying Music Technology at college and then at University. Music was everything, I spent all my money on going to gigs and knew I had to be a part of it somehow, but I didn't know what a live sound engineer was until much later on in life. I kind of assumed I wanted to be a record producer or something at the start!
"After I graduated I knew live sound was my goal but I didn't know the industry or how to get into it, so I was applying for jobs at studios, venues, anything music-related to try to get my foot in the door. All I managed to achieve was a string of unpaid internships for various music PR / marketing companies, which I didn't enjoy and it le me feeling totally used and pretty downhearted.
"It took 2 years of this until I finally got my break, which came from doing lights for a show at Brighton Fringe. I stepped in to cover a friend but I had no idea how to do lights. The result – stayed up all night reading the desk manual!
"The gig was a bit of a disaster, but the production manager took a shine to me and asked if I wanted to do some work for them the following week. I jumped at the chance and was soon learning how to run sound, power, lighting and so on at local events in Brighton. I didn't get paid much but learned a lot.
"Gaining that experience, I went on to work in local theatres until I felt that my lack of knowledge in live sound was holding me back [my uni course was very studio-based]. So I decided to enrol in a live sound course with Britannia Row Productions Training in London in 2014.
"After I graduated from the course I began working for Britannia Row in their warehouse, as well as crewing and corporate sound work. The touring came soon after. Tour managing / merch / driving came as part of the role when mixing for smaller bands on tour. I never set out to be a TM but found it's something I really enjoy."
What have been some of the key jobs in your career since then and how did they lead to your current dual role with pg.lost?
"So most of my touring experience has been stage end. I toured with Noel Gallagher as RF tech, Kula Shaker as Monitor Engineer, and Stornoway as Monitor Engineer and TM. On top of that, most of my venue / one-o work was on monitors.
"My role with pg.lost actually came through a friend who knew the guitarist  and recommended me for their tour. I think I mentioned I'd done a show for Mogwai, Godspeed You! Black Emperor and that I was into post-rock. Even though my FOH portfolio wasn't that impressive I think they valued that I understood the music and could speak some Swedish, as they are a Swedish band.
"I asked if they needed me to tour manage, as I'm used to working dual roles on smaller tours, and they seemed happy with that. They're really self-sufficient when it comes to that stuff so I don't have too much in the way of advancing, just some day-to-day stuff.
"I was genuinely surprised when I got ordered the tour and didn't believe it was going to happen until I was on the plane. The industry is fickle and I'd say I get nearly as many tours cancel on me as go ahead."
How is the work you do on tour different to other jobs where you are employed as an in-house tech / engineer? Do you have a preference?
"I definitely prefer touring, but on the small scale. Mainly because I love travelling and it's really fun when you are with people you get along with. Big arena tours are a different kettle of fish where everything is much more routine and, in my experience, less fun – but it definitely depends on who else is on the crew.
"I think the main difference between touring and in-house work is based on trust. As a touring engineer I put my complete trust in the house engineer and their expertise with the system and the console if it's something I'm unfamiliar with.
"When you are in-house the role is reversed so now you are the one that has to know it all and fix any problem that comes up and make sure the visiting engineer is comfortable. There's a lot of psychology involved.
"On the technical side of things, an important part of touring with a band is consistency, ideally you want the same show every night, but you're working with di erent spaces, systems and sometimes di erent mics. I feel like I'm listening a lot harder than when I'm mixing in-house."
How has your touring education progressed in general, and how do you find switching between FOH, monitors and RF roles?
"My first tour was driving a splitter bus around UK venues, selling merch and banging on the doors of Travelodge rooms to make sure we got to venues on time. These days I'm counting my air-miles and actually getting to spec my own equipment. I've progressed a lot but I don't feel like I'll ever reach a point of thinking I know it all, nor would I want to.
"I feel it's really important to pass on knowledge, so I o en invite people to shadow me on tour. Talking about what I do and answering questions has definitely made me better at my job.
"After doing monitors for so long, switching to touring FOH terrified me in the beginning. I haven't toured doing a big RF job in a long time either, so these days I'd probably be nervous about that too. But really as soon as I get into it, it's like riding a bike and comes easy, and I wonder why I ever doubted myself."
You recently hosted the Women in Live Music (WILM) event at Hammersmith Apollo. Can you please discuss how the day went and, more broadly, how you became involved with the organisation?
"The event at Hammersmith Apollo was brilliant! I was a bit nervous as it was my first one and I rarely have to get up and talk in front of a big group of people, but it went really well. We had 33 attendees – and a lot of men – which was amazing, I didn't expect so many people to come.
"We had a tour of the venue and then a panel discussion with several leading ladies of the live music industry, discussing topics from internships and starting out in the industry to mental health.
"WILM was born in December 2017, because we felt there was a need for a European network for women in the industry. Sometimes for various reasons artists / clients specifically want to hire women so we thought it would be great if there was a place you could go to find them! As well as operating as a professional network we are passionate about inspiring the next generation of women in live music and getting more of them out there, so we try to over mentorship, events, workshops and shadowing / internship opportunities to those starting out."
Do you think this is an area of the industry that has seen improvement since you began your career? What needs to happen next?
"When I was at university, there was only one other girl in my class of around 30 and entering the industry I rarely encountered other women. These days I'm meeting more and I'm hearing from contacts who are involved with an education that a lot more women are enrolling in technical and production management courses. This is great news, but not everyone has the time and money to study, so we need our venues and production companies to open their doors for people to learn and get experience.
"Making sure women are visible in these positions is also vital. If you want to enter an industry but all the people in it are nothing like you, then it's less likely that you think you can fit in. I remember a point where I genuinely believed that men were better at audio than women, because what else could explain the lack of female sound engineers? Turned out there were some, and after I found them my confidence increased tenfold. Having role models, people to look at and say 'Yes! That's what I want to do' is so important."