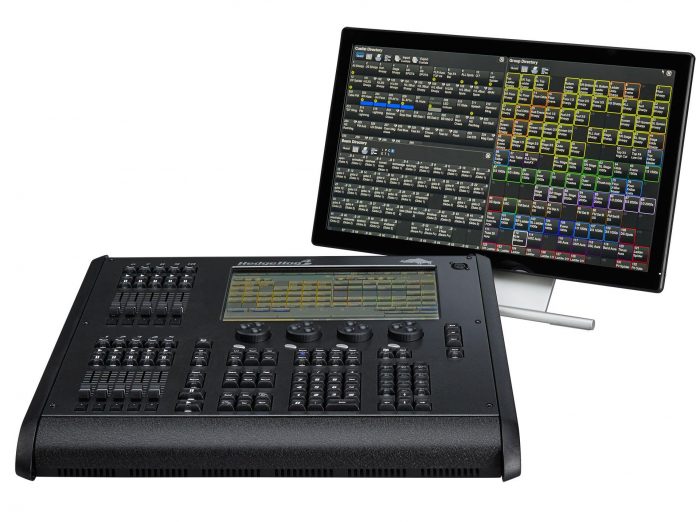 ETC dealer, White Light (WL), has been appointed as one of an exclusive group of 'Master Dealers' in the UK for the High End Systems' Hog 4 family of products. The announcement establishes WL's position as a key player in the distribution of Hog consoles around Great Britain.
Hog consoles are recognised for setting the bar across the globe for automated lighting control. Their programming efficiency is demonstrated by the world's biggest and most demanding shows as well as smaller events and spaces.
The full range of products will be supplied by WL, including the flagship console of the Hog family – Hog 4, Full Boar 4 and Road Hog 4, and smaller lightweight consoles – the Hoglet 4 and HedgeHog 4. All products comprise matching intuitive and powerful operating system software for seamless compatibility and control.
WL is recognised as a leading lighting supplier to the entertainment industry in the UK. The company's Product Manager, Stuart Porter, comments: "Having worked as a freelance programmer in the entertainment industry for many years, I am impressed by how the Hog 4 Family Software has continued to move forward. This is a great time for me to join WL as their dedicated Hog Product Manager and reinforce WL's dedication to this product as they become a 'Master Dealer'".
Associate Regional Sales Manager Jeremy Roberts, states: "It is great to have WL as a 'Master Dealer' for the Hog4 Console line and particularly to have such a well-respected programmer as Stuart joining the team. We are looking forward to sharing the features and benefits of the Hog 4 console line with the many new users lining up to use the range."
WL and ETC will be hosting a series of Training Days which will provide a hands-on approach guiding users on how to use the products to their full potential. Specialists will be on hand to share the latest technical information and tips for users.
The training days will take place on 26-27 September, 24-25 October and 12-13 November 2018 – all at ETC Park Royal.