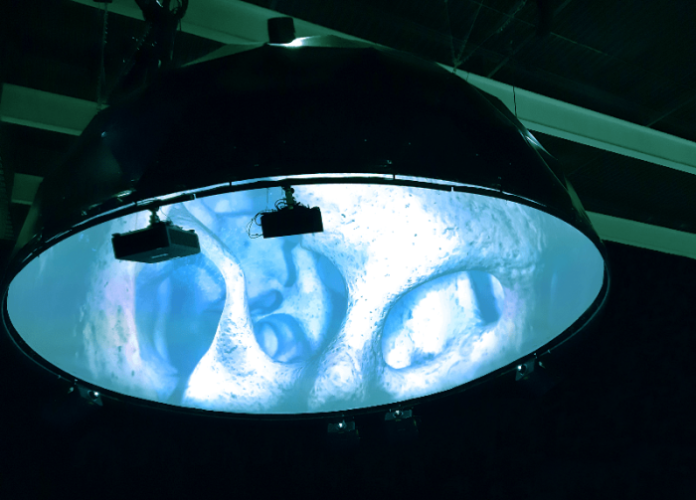 VIOSO returns to Integrated Systems Europe in Barcelona to showcase its projection software VIOSO 6, a new workstation called "Anystation Micro", this time joining forces with a British projection manufacturer Digital Projection on stand #3K800.
The German projection specialist, which provides a range of media servers and advanced software solutions optimised to manage complex multi-projections setups, will present its latest projection software version, VIOSO 6. This powerful software offers automatic calibration of any kind of projection setup, including for domes, VR, simulators, and projection mapping projects.
The updated VIOSO 6 software, which makes projection as user friendly as possible, enables projector setup functionality with a complete 3D workflow to simplify mapping of contents on various types of surfaces and shapes. Over 30 exports to different media servers and projectors, advanced desktop hooking for direct integration into NVIDIA GPU and over 30 plug-ins ensure integration of VIOSO 6 in any project with ease.
ISE visitors will also have a chance to find out more about VIOSO's hardware. The company will present a new version of its compact but extremely capable 24/7 ready workstation: Anystation Micro. Despite its humble size – Anystation Micro is no larger than a standard sheet of paper – this compositing and playback workhorse comes with up to four dedicated outputs, making it ideal for visualisation, digital signage and interactive projects on multiple projectors, using VIOSO 6 and VIOSO Exaplay video playback technology. It can be configured with different input and output options to provide or receive a wide range of video signals suitable for visualisation on multiple projectors for flat, curved and dome surfaces.
To demonstrate how VIOSO assists integrators all around the globe to realise the complex projection projects with its software, servers and on-site service, the projection magicians will team up with Digital Projection on its stand at ISE this year. "We are very proud to team up with Digital Projection to utilise the power of their unique technology and create some stunning visual exhibits," says Benjamin Fritsch, CEO and founder of VIOSO. "In addition, we are glad that we will receive some amazing content from URBANSCREEN, one of the most renowned projection content creators in the world–it will just look wonderful."
Digital Projection and VIOSO will showcase an outstanding visual experience at ISE 2023 with a multi-projection illuminated bar and a projection mapping powered by VIOSO's calibration and playback technology. Visitors to the stand will also discover a demo area and a stunning visual exhibit, a free-floating 3.5m wide projection dome, powered by Digital Projection's MLS technology. "The stand set up will perfectly showcase our latest ground-breaking multi-playback system as well as warping and blending capabilities which are compatible with over 30 industry software and hardware tools," commented Fritsch. "We look forward to bringing some projection magic again to ISE this year!"
Visit VIOSO and Digital Projection at ISE 2023 on Hall 3, stand K800.