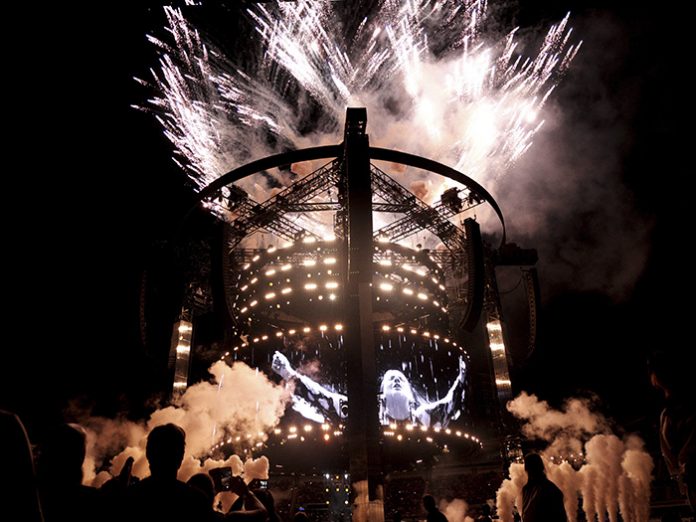 Star Events designed and built two completely new stages to accommodate Adele's 2017 stadium tour, which is currently wowing critics and audiences across Australia.
Initial audio planning required eight hangs of L-Acoustics K1 and K2, some 10m high, arranged facing outwards around the stage and a substantial sub-bass hang in the centre of the stage. For optimum results, the speakers were suspended 25m up.
Tour Production Manager Richard Young conceived the idea of building the racks into two shipping containers that form the heart of a production area suspended high above the stage.
Required to suspend over 40 tonnes at 25m before starting on the rest of the extensive production install, Young approached Star Events for a solution from the planned upgrade to its VerTech system.
Star had four months to develop and ship the stages to Australia. With VerTech Ultra, the new components are dimensionally compatible with existing VerTech parts, but the configuration for Adele is totally unique.
The stage build and production rigging is monitored by systems supplied by Load Cell Rental.
Below the roof mounted production area, a suspended 14m octagonal witches hat roof protects the main performance area from rain and sun and provides additional rigging points.
Adele's tour continues until July.