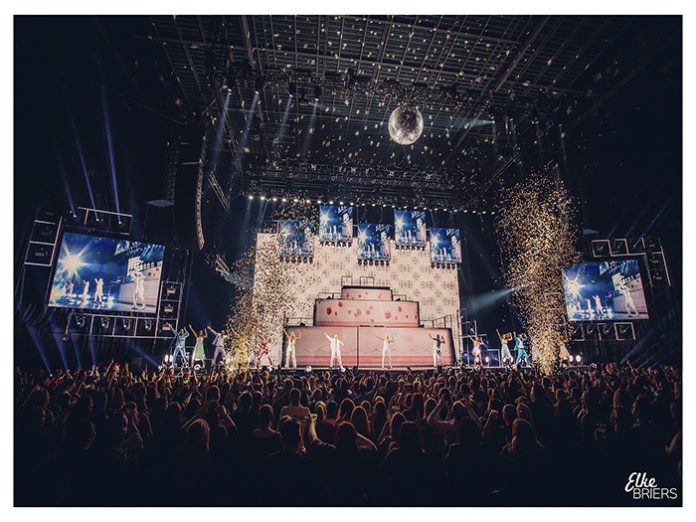 VER join 90s pop sensations, Steps, treading the boards at venues throughout the UK, mixing tracks from the band's recent album, Tears on the Dancefloor with their string of crowd-pleasing chart-conquering hits.
Working closely with Production Manager, Steve Reeve and Pull the Pin Out Productions, VER London provided the multi-layered, custom built LED video walls used to deliver the shows' suitably vibrant backdrop.
Featuring stunning content by Jack James and Nick Dew at Really Creative Media, the video imagery was splashed across the layered screen installation, which has been designed to incorporate a 18m by 10m upstage back wall built behind a 3-tier, on-stage riser, complete with bespoke sliding doors on two levels to allow the performers direct access to and from the stage area.
VER also provided video Director Phil Jennings with a suite of cameras plus IMAG screens used to deliver real-time performance footage, captured on-stage throughout the show. The full-service video provision has been headed up by VER Crew Chief John Wynne, along with a 6 person team, remained hands-on with the production from the live rehearsals, hosted at Fly By Nite Studios through to the month-long string of UK arena dates.
VER Business Development Manager Lester Cobrin concluded: "The Steps Shows have been immensely well received, so it's hugely satisfying to see the video installation playing such a great supporting role. John and the crew have done a super job with the custom built LED installation which Steve Reeve and the video team have used to full effect, delivering stunning visuals to each performance".