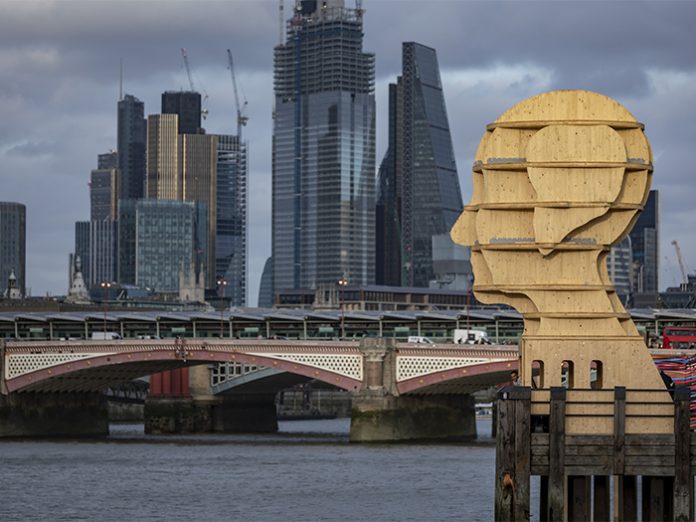 On Mental Health Awareness Week, Unusual Rigging is urging its industry counterparts to consider what mental health in the workplace will look like in a COVID-19 adapted world. As the entertainment industry has been knocked sideways by the global crisis, Tom Harper, Managing Director at Unusual Rigging, believes the time is right to tackle the growing problem of work-related mental health problems head on and to nip it in the bud rather than simply putting a sticky plaster on it.
"If ever there was a time for it to be OK to not be OK, it's now. With the world as we know it turned on its head, those who can put their hands up and say they are 'absolutely fine' are, without doubt superhuman," Harper said. "With lives and livelihoods lost or at least put on hold, this year's Mental Health Awareness week is really shining the light on the problem – but also on the solution. What can we do to look after our own mental health, but also ensuring the wellbeing of our friends, family and colleagues?"
He continued: "Our business revolves around theatre, museums, live events, sporting events – all of which have been closed until further notice, postponed or cancelled. A number of our staff have been put on furlough while we navigate this tricky period. But they're still our colleagues and friends and so we embrace the amazing technology that wouldn't have been accessible a decade or two ago. WhatsApp and Microsoft Team meetings are vital to help employees that are on furlough stay in touch with others. We're also making sure that we're reaching out and talking one to one with our people – whether that's to let them simply talk about how they're dealing with another day at home or are worried about sick family members – some have even suffered bereavements."
The live entertainment industry is a high pressure environment at the best of times, with anti social hours and long periods of time away from home being part of the job. Last year, Unusual's operations manager, Lizzie Richmond embarked on a two day mental health first aid course with the St John's Ambulance. Here delegates were taught practical skills to spot the signs of mental illness and ways to step up and support a person who might need assistance. Learning how to have a non judgmental conversation and how to always stay alert in order to spot the signs and symptoms of common workplace mental health issues was invaluable.
She said: "Now of course, with our teams at home, it's not easy to spot. We hope that having always encouraged a culture of talk in the office, our staff know there is absolutely no stigma associated with mental health and know that we are willing and able to provide any support that they need – whether that's organising counseling or just being an informal shoulder to cry on. We understand that right now people could be experiencing an entire spectrum of feelings – and that's to be expected – we're all human."
While the pandemic has thrown the entire nation's mental health into focus like never before –it has also opened the dialogue with more people feeling confident to admit to their feelings. Harper added: "It's time to get under the skin of mental health and to ask ourselves what does good mental health look like and what should it look like in a COVID-adapted world. It will take time to adjust but if we take the issue seriously, we should be looking to do more than bounce back – we should be bouncing forward. This time has given so many of us the opportunity to consider which bits of normal we wish to return to. So while we can't chat casually over the water cooler in the office, there's nothing stopping any of us from picking up the phone, calling a workmate and just asking, "Are you OK?"