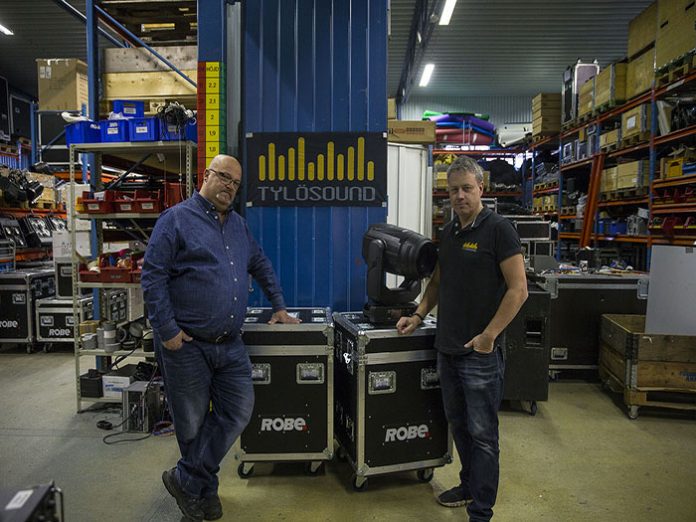 Paul Aladin, founder of rental and production company Tylösand Sound based in Halmstad, Sweden, has recently invested in the latest Robe MegaPointe technology.
The Swedish company specialises in the supply of lighting, audio and video design services and equipment for shows, installations and corporate events. Delivering production for many events at the nearby Tylösand Hotel, owned by pop superstar Per Gessle of Roxette.
Paul fouded Tylösand Sound in 1996, and before then, like many in the Swedish entertainment technology industry, he worked hard as a DJ, and through this built up a relationship with Robe's Swedish distributor Bellalite, which has remained strong and solid. Where possible, he will use Bellalite to source his new lighting technology as and when it comes on-stream.
"I think Robe has always developed smaller and more interesting products," he commented. "The MegaPointe is an excellent choice for all of our work… we can use it absolutely everywhere."
Tylösand Sound events cater between 500 and 1,000 guests and delegates, typically a conference event with a plenary presentation followed by a dinner with live entertainment. These are scenarios where Robe MegaPointe is "a universal tool offering a massive amount of choice for a unit weighing just 22 Kgs!"
Delivering design as well as the technical production and equipment, Tylösand Sound works with a client's existing creative team, and Paul currently has 4 designers working full time and a pool of freelancers on which he calls during busy periods or for specialist projects.