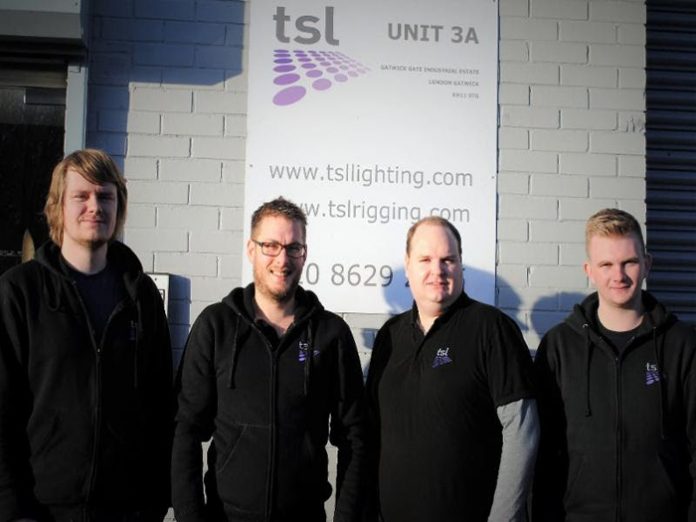 Lighting and rigging provider TSL Lighting has announced the appointment of manager, Colin Paxton, to manage its dry hire department.
Paxton brings a wealth of experience and technical knowledge; having previously worked in similar roles in rental companies, including a senior position as Hire Manager. Paxton will be supported by Hire Coordinator Ryan Abrahams who has been with the company since May 2017. Paxton and Abrahams both share TSL's core values of first class customer service and client support.
Paxton commented: "I have admired TSL for a long time for their strong focus on quality equipment, maintained to the highest standard and backed up by knowledgeable staff who have a passion for what they are doing. I'm looking forward to getting back to building relationships with hire customers. It's a really exciting time to join the company as with the addition of Blinding Light there are a huge range of opportunities for customers!"
Alongside Paxton's appointment, John Beer, TSL's previous Hire Manager, will progress into the role of Operation Manager. Beer now takes a wider responsibility with an overview of the company's operations and will be concentrating on improving and expanding all areas of the business. Beer also takes overall responsibility for the hire and warehouse teams with support from Paxton and Stephen Beresford, TSL's Warehouse Manager.